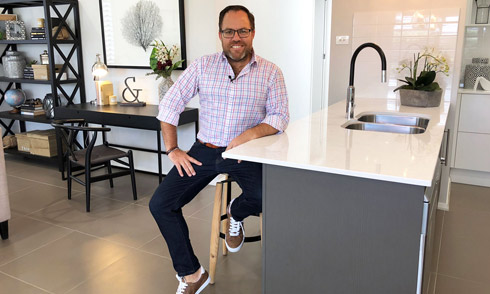 Video | Display Home Tour
Posted on 14th January 2019
Tour with James: Introducing the Bermuda 22
The Bermuda is an exceptional single storey family home featuring four bedrooms, two bathrooms with a light and open planning living layout. Enjoy the tour that James Treble Interior Designer takes you on as he explains what makes the Bermuda 22 a fantastic and affordable option for those of you looking to purchase your first brand new home.
Transcript:
Welcome to the Bermuda 22 Mk2, on display right here at Greenway Estate on Colebee. This four-bedroom single storey family home provides exceptional value and a really functional floor-plan, making like simple and easy for you and your family.
The Bermuda 22 is part of Eden Brae's Accent Series and is exclusively available to clients who have registered land or land that is registering within the next six months. The Accent series is also the perfect choice for those wanting to get out of the rental cycle and into their own beautiful brand new home.
There are a couple of reasons why a really love this functional floor plan. The first is the living areas: there's this beautiful open plan living/dining/kitchen area, as well as a second living area in the centre of the home, which is perfect for family living. I also love the placement of the bedrooms: the master suite is at the front of the home, with two other bedrooms and the family bathroom off their own separate hallway; but the fourth bedroom is separated in the middle of the home. This offers lots of options for a busy family, because if it is not used as a bedroom, it would make a perfect home office or a multifunction room.
There is a restriction on the number of sales of this home per month, plus, some restrictions are applied for certain build areas, so jump online on the Eden Brae website to check out further details. While you're there why not check out more details on the home itself, or come and visit it in person right here at the Greenway Estate in Colebee.