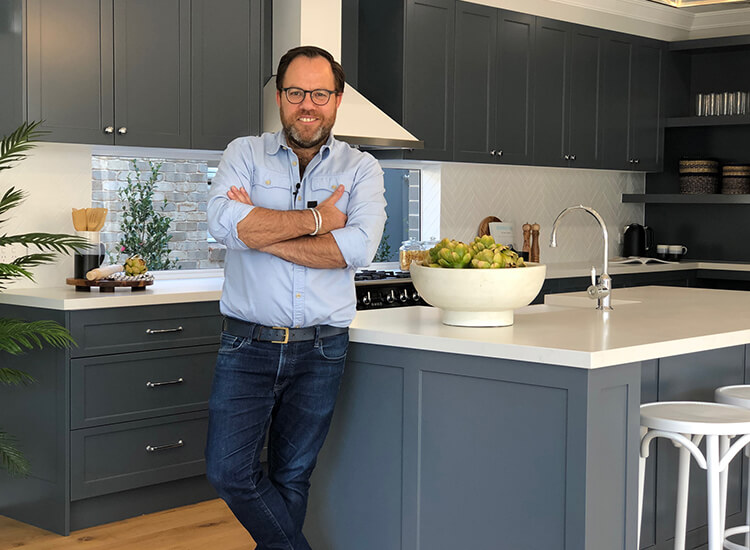 Display Home Tour | Video
Posted on 8th September 2020
Tour with James: the Forsyth 30
The Forsyth is an awe-inspiring 2 storey brand-new home that has been specifically designed with functionality and affordability in mind. This home ensures that nothing is compromised when it comes to space. Perfect for the growing family or those who love to escape to their own space, the Forsyth has four bedrooms and a variety of living zones to suit your everyday lifestyle and is an entertainer's delight.
Transcript
Welcome to the Forsyth 30, a large four-bedroom home spread out over two levels with four separate living areas. It's one of Eden Brae's most popular designs, so join me now as we take a walk through to see just what this home has to offer.
It a great looking home on the outside, but as you can see it looks great inside as well. The feeling of space in this home has a lot to do with this entry, located next to the lounge room, one of four separate living areas in this home. It allows that natural light to flood on in and as you can see you also get a great eye line down into the home as well as a great shot of that stunning staircase.
Next up is the centrally located powder-room and the laundry, both accessed from their own separate hallway. The laundry in this floorplan is of a great size providing you with plenty of options to deck it out with so much storage. You might even decide to include a mud-room as we've done here.
A great feature of this home is that it comes with a Guest Suite option. It allows you to reconfigure this floor-plan to change that lounge, powder and laundry into a separate guest-room, with its own walk-in robe and ensuite. It's a great value adding feature for your home, because families come in many different shapes and sizes, or it's the perfect guest's suite, for your family and friends. The Forsyth 30 provides the epitome of open plan design, with the living and family rooms separated by this great size dining. It provides a great space for everyday living, and it's perfect when it comes time to entertain.
And of course it's the kitchen that unifies all of these spaces. No matter how good your cooking is, this is going to be a kitchen that you'll enjoy spending time in. There's a great amount of benchspace and storage, and there's a great amount of natural light, thanks to that well-placed splashback window. A walk-in pantry is always a great feature in any home, but in this case, we've decided to remove the wall and open it up. It allowed us to extend that benchtop even further, and we've got a great mix of open and closed storage. We now have a statement kitchen that's good looking and practical.
This great size games room is the fourth living area in this home. It's well located because it actually separates two bedrooms at the front of the home and the two bedrooms to the rear, with those back two bedrooms separated by a family bathroom. And another great feature of this home is that there's a separate toilet. It's a great feature for a busy family, or when the kids have all their friends over at the same time.
The master bedroom is located at the front of the home. It's a great size, allowing for a separate seating area. There's also a generous size walk-in robe and a well-appointed ensuite, all of them creating the perfect master suite.
Enjoying the great outdoors is an important part of how we all live and this great size alfresco perfectly links the inside of the home with the outside, through these large glass sliding doors.
As you can see the Forsyth 30 has lot to offer. You can come to take a walk through yourself, right here a Waterford Living in Chisholm, in the beautiful Hunter region, or why not do the virtual tour online, at edenbraehomes.com.au