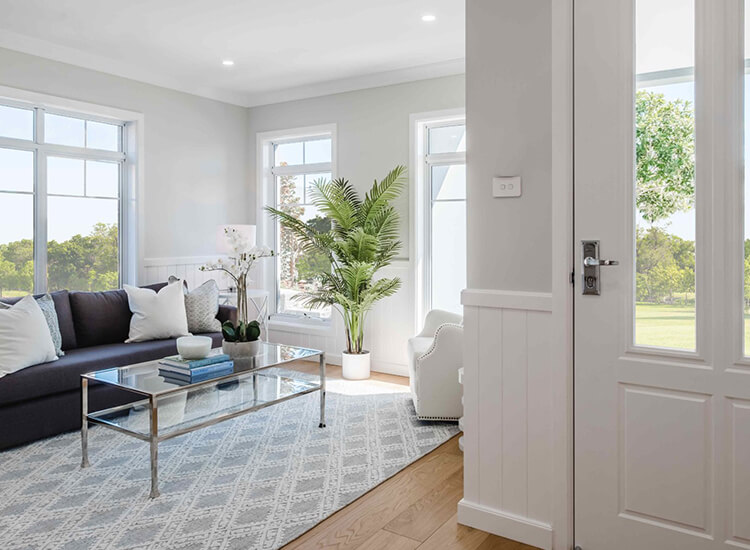 Posted on 16th December 2022
Grand Entries to impress!
First impressions are everything so why not consider creating a jaw dropping entrance?

No matter your home's design you can still stop your guests in their tracks. Here are a few tips for creating an impressive entry.

Natural Light and a lot of it!

Entries that are flooded with natural light feel so airy and calm. There are ways of letting in light, no matter which way your home faces. Think about choosing a door that has glass in it. This can be achieved through glass in doors or sidelights (glass panels on the sides of your front door. If you're worried about privacy you could consider a transom window (windows at the top of your front door). Alternatively, if you would still like light in your entry, translucent glazing allows filtered light through with all the privacy!
Size matters!

Lofty ceilings feel elegant and gran. Why not include raised ceilings as an inclusion in your new home. Remember your front door needs to mimic these proportions so make sure you increase its size to suite.

Front doors make a statement.
Increasing the width and height of your door will feel premium. Remember if your door size has increased upto 2340 high or 1200 wide. *For the larger doors* we suggest pivoting the door, rather than hinging it.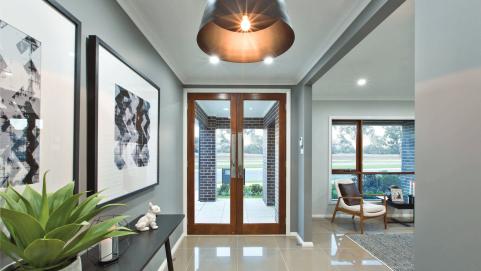 Your door 'jewellery' or the hardware on the door can either blend into your door or contrast. If your door is grand, the door handle should be too. And who doesn't want that balance of beauty and practicality? Ask about the Gainsborough Digital Trilock in Matt Black and Stainless Steel for the best of both worlds!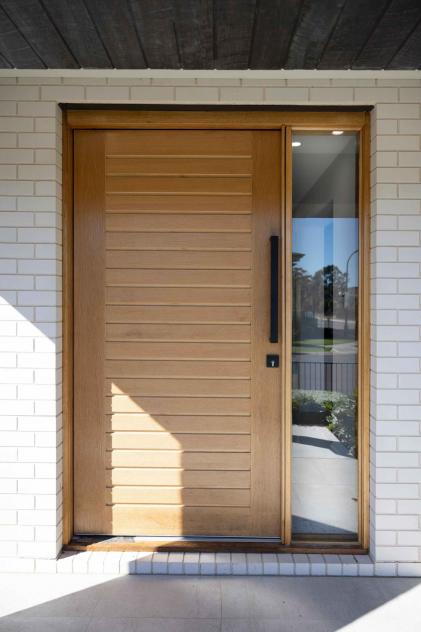 Colour drama
Colour can really make a statement and personalise a space. The higher the contrast between colours, the more dramatic it will be. Light colours can also make a space feel larger so if you're working with a smaller entry then stick to white or a very light palette. Remember, if you want to make a feature, then paint it darker or brighter. If you want an area to blend, paint it the same colour as your broad wall.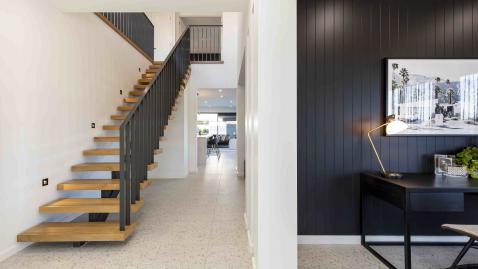 Pendant lighting
If you're building a double story oversized pendant lighting will create a design focus and add interest and mood to your entrance. You can create mood and focus in a single storey by clever lighting placement. Our electrical experts will help you design the lighting drama!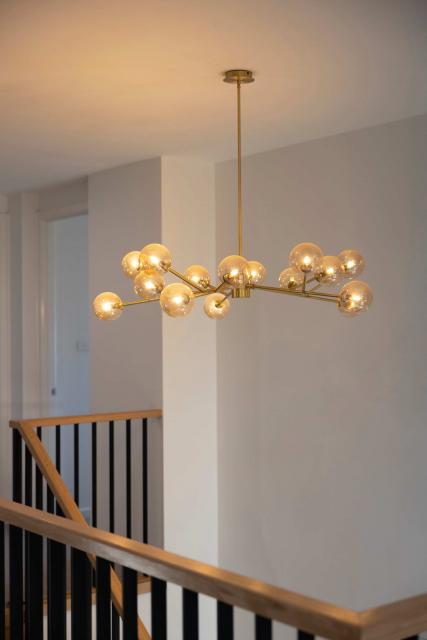 The design team at Studio Eden have all the expertise to help you create a show stopping entrance and in fact, the complete home of your dreams. Call us today to chat about how we can work together to make that dream a reality.