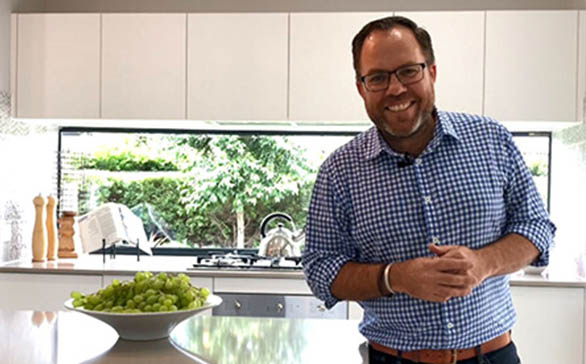 Video | Display Home Tour
Posted on 15th March 2019
Tour with James: Introducing the Lancaster 26 Mk3
Welcome to the Lancaster 26 Mk 3, on display here at the Greenway Estate in Colebee. Now, this beautiful 4 bedroom two storey home is part of Eden Brae Accent Series, the perfect choice for those of you wanting to get out of the rental cycle and into their own brand new beautiful home.
Today's modern lifestyle requires plenty of casual and open plan living areas and this is where the Lancaster delivers. There is one lounge area at the front of the home, this beautiful open plan living, dining and separate study area, and there's a separate lounge upstairs. That's three separate living areas providing plenty of space for the whole family to enjoy.
The Lancaster smart design offers exceptional value for those home owners wanting great flow throughout the home, and it doesn't stop downstairs. Upstairs, there are two bedrooms to the rear of the home and two bedrooms to the front of the home, separated by this great living area. That provides lots of options for a busy family, no matter how big or small your family is.
The Accent Series is exclusively available to clients who have registered land, or land that is registering within 6 months. There are a limited numbers of sales of this home per month and some restrictions apply for certain build areas, so check out details on the Eden Brae website… or come right here and have a chat with a sales' staff at the Greenway Estate Colebee, where you can see the Lancaster 26 Mk 3 in person.