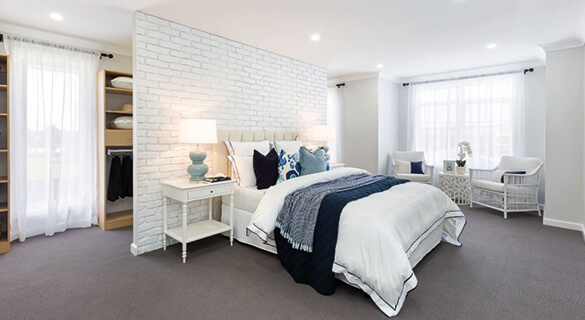 Posted on 25th January 2022
Matching blinds to your Hamptons home
Nothing says elegance, sophistication and coastal living more than a timeless Hamptons look. And, when it comes to choosing window coverings for your Hamptons-inspired home, there's more than one way to achieve the effect you're aiming for.
Consultant Ashley Cropper from Abbey Shutters & Blinds offers some great advice. 'The beauty of it is that there's no strict rule about how to create a Hampton's look when it comes to blinds and curtains. Colour as much as style can contribute equally to getting that relaxed and easy feel synonymous with such an iconic theme.'
Here are four great ways to get you started.
Colours
Imagine bleached driftwood and near-white sand and you can't go wrong. Whites and off whites are particularly popular because they suggest natural elements and textures. Think quality fabrics, use of layering and neutral tones conveying lots of light. And give your colour scheme that real 'wow' factor by including tiny pops of blue. Just fantastic.
Plantation shutters
Nothing says 'Hamptons' more than these classic and highly versatile shutters. An investment in your property, they add lots of functionality too because it's so easy to adjust them to control privacy and light. You can freely look out without anyone being able to look in.
Sheer curtains
Soft and floaty, gently billowing with passing breezes, sheer curtains go surprisingly well with a Hampton-inspired theme. Opt for natural tones and colours to add warmth to a room whilst evoking thoughts of sun, sand and lazy days.
Budget conscious
Sunscreen roller blinds in warm whites, stony tones or light greys can help you achieve a Hamptons vibe even if you need to keep a close eye on costs. Lots of diffused light comes through the blind fabric, giving a soft look that brightens the home whilst keeping the harsh glare of the sun at bay.