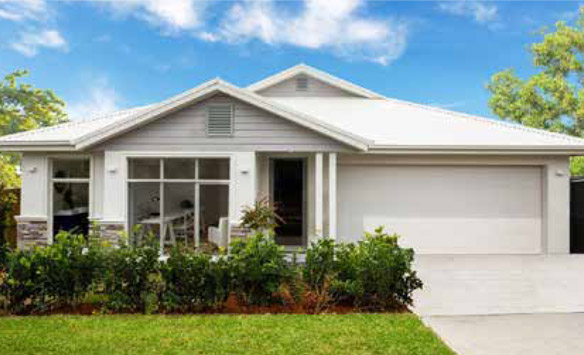 Show me the money - how to maximise your chances of getting that home loan
AUSTRALIANS thinking about building a new home may need to consider applying for a mortgage. But how much will you be able to borrow?
As banks and other institutions tighten up their lending policies, it pays to know what they'll look for when deciding whether to take you on their books.
Credit Cards
Financial pitfalls such as hefty credit card debt and late monthly payments will act as a warning sign to potential lenders who look at your credit conduct and consumer behaviour. If your statements are showing the balance is over the limit or if there are late payments, good luck convincing lenders that you'll treat your mortgage repayments differently. But it's not your card balance that will affect your borrowing potential, it's the limits.
Mortgage lenders are far more interested in the limits on your cards when calculating your borrowing potential. Responsible lending guidelines now ensure that lenders factor in your ability to 'max out' all your existing credit facilities at any point in the future. A good mortgage broker will advocate that it's a wise move to close unused facilities or reduce credit limits to as low as possible if you're looking to maximise your borrowing potential for a home loan.
Credit History
Your credit history includes a lot of personal financial information as credit reporting is becoming more and more comprehensive. It not only includes your credit cards, personal loans, mobile phone bills, utilities arrangements, and entertainment packages, but the more recent trend of buy now, pay later services such as ZipPay and AfterPay is also being reported on. Your entire payment history – as well as details of any payment disputes – is recorded, with some providers required to keep records for up to seven years. This history contributes to your all-important 'credit rating'. And, whilst your credit rating isn't the only factor a lender will take into account, it's certainly going to be of interest.
Self-employment
n theory, being self-employed shouldn't make any difference as to how you're assessed for your ability to repay a mortgage. However, be mindful that newer businesses do present more of a risk to a lender than those that have stood the test of time, so a good track record of at least two years is important for those who are self-employed. There is also a considerable amount of evidence required to demonstrate both your income and your earning capacity – all of which can take time, especially if your paperwork is a little behind and you need to have your accountant get your tax returns up to date.
Renting
Some lenders may consider your rent payments as a savings track record. Sure, they're not actually your savings anymore as they now belong to the owner of the property you're living in, but a track record of regular on-time payments can be useful. And just like your credit history, it's important to be able to show that you haven't missed any payments and that any disputes with the landlord weren't over money owing.
No matter what your circumstances, applying for a home loan can be an anxious time as you wait to be told how much you can borrow. Taking time to consider all the ways you can prove you're a good lending prospect will help maximise your chances of getting the loan you want. And once you've got that, you'll be able to watch your dream home begin to appear on your horizon.
To find out more about your borrowing capacity for your new home please contact us on 1300 645 860. Eden Brae Homes can certainly point you in the right direction when it comes to independent financial advice.