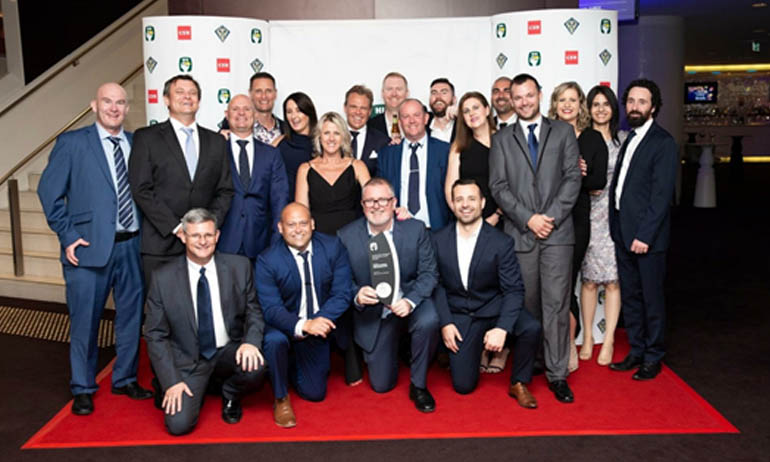 Posted on 12th November 2018
Eden Brae Homes Win Again
2018 has been a hugely successful year for the proudly Australian-owned Eden Brae Homes. In May, we were thrilled to be named HIA's Australian Professional Major Builder. Last month, we were equally delighted to be announced as HIA's NSW Region Major Builder, making Eden Brae the first ever NSW builder to win both prestigious awards in the one year – a fantastic achievement!
The HIA awards are the most hotly-contested in the housing industry and carefully examine every aspect of a builder's operations, such as their financial stability; strong business principles; well-considered planning, marketing and growth strategies; excellence in customer service; and the highest possible levels of ethical conduct.
Praising our performance, HIA judges noted 'Eden Brae always looks for new ways to give customers a better experience' and that's exactly what we do. We continually look for ways to innovate, refining our processes to make building your own home as smooth and stress-free as possible, including:
Buildsure – Focusing on improvements in overall design; introducing new technologies and programs to make the build process more efficient and enjoyable.
Buildwatch – Promoting security and safety at residential home sites by offering 24/7 real-time monitoring of your home build.
Customer service like it used to be – Everyone, from our office staff to our trade contractors is dedicated to providing our customers with an exceptional experience every day, in every way.
In such a competitive industry, reputation means everything. Eden Brae Homes is incredibly proud of the HIA's recognition of our outstanding performance and continuing commitment to building and design excellence. We look forward to more great home-building in 2019!