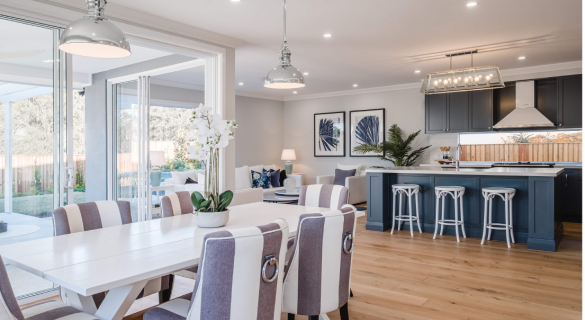 Posted on 27th September 2022
5 Ways to Create The Hamptons Style
Timeless and sophisticated, the Hamptons style is enduringly popular with Eden Brae Homes' customers. It's a bright, light, airy and always fresh look that conjures up special memories of beach holidays. The result is a calming, relaxed feel for any home.
It's surprisingly easy to create the Hamptons look in your home. And you don't need to live near the beach! Here are five features that make a Hamptons-style home:
1. Neutral paint colours
Whites and off whites, contrasted by greys and deep charcoal, are the spirit of the Hamptons style. Soft grey such as June Fog by Taubmans Paint and whites work wonderfully for walls, with white on doors, windows, stair posts and risers. Introduce soft blues and greens to add depth and contrast.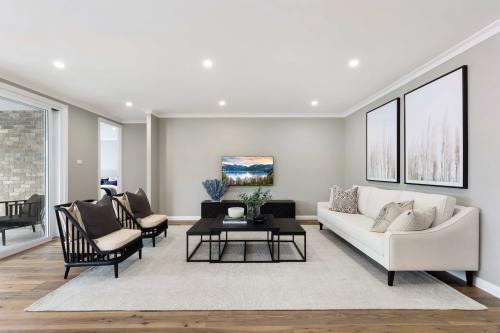 2. Plantation shutters
Nothing says 'Hamptons' more than white shutters. They add lots of functionality because it's so easy to adjust them to control privacy and light. And they're easy to wipe clean.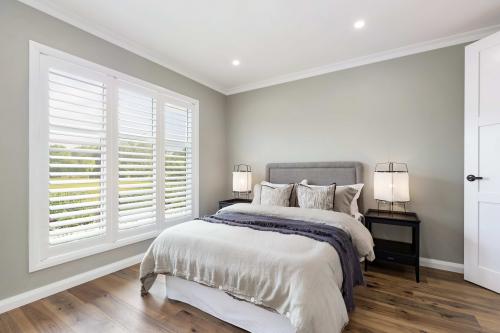 3. Sheer curtains
Soft and floaty, gently billowing with passing breezes, sheer curtains go exceptionally well with a Hampton-inspired theme. Natural tones and colours add warmth whilst inspiring thoughts of sun, sand and lazy days.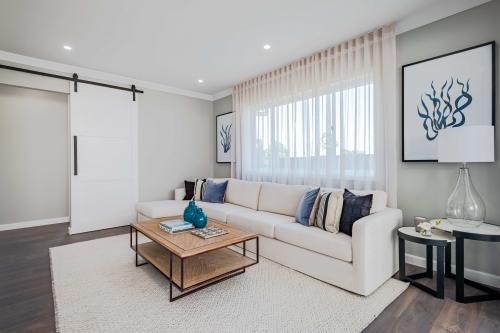 4. Elegant flooring
Think Hamptons style and most people think timber flooring. A great alternative that's easy to maintain are floor tiles, especially in a soft grey or timber look feature.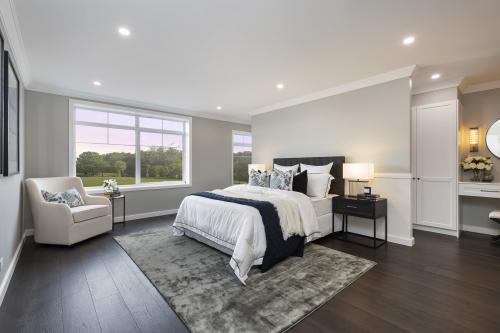 5. Simple Shaker kitchen
Shaker doors in white or mid-grey always make a statement. Choose a square inset for the classic look, or select a 'V' inset for fresh coastal style.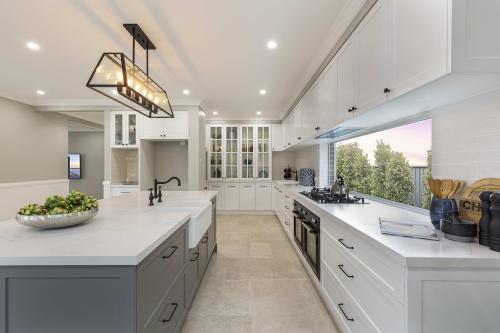 You can see just how well the Hamptons interior design works at a number of our display homes, where interior designer James Treble has created a variety of Hamptons feels to suit your location. Alternatively view our Interior Themes for all the inspiration you need.