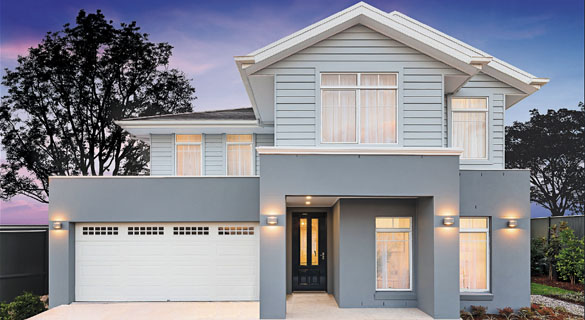 Posted on 31st October 2019
BUYING, selling and moving is expensive — and it's hard to find what you want, where you want it, for a price that's right.
But knocking down your current home and building a new home onsite can be a very cost-effective solution. After all, you can save on taxes, fees and charges, plan and budget for
exactly what you want, add considerable value to your property, and remain part of the community that's home.
Here are some tips for getting started:
Does your block need a soil test and contour survey?
Before you can demolish your old home, a soil test and contour survey will need to be completed. A soil test will identify what kind of foundations your new home will require
while a site survey will indicate the slope of your land, service connection points, easements and existing features to assist with the new design.
When should you demolish your home?
Before you call your local demolition contactor, make sure you have finalised your plans and specifications in your building agreement and that your new home has been approved by council. You'll also need to obtain a demolition permit.
What will your demolition costs be?
Ask your demolition contractor to visit your site first and provide you with a comprehensive quote for the cost of the demolition. The quote should include the cost of permits, labour
and equipment, the removal of materials and estimated worth of salvageable items.
What else should be included in my tender?
• Storm water treatment — some councils may require a hydraulic engineer's design for treating stormwater.
• Flood affectations — low lying, coastal or other areas identified by council may require you to undertake flood studies, raise the floor levels of your home, or use site specific building materials. Your 10.7 certificate will tell you if you are in a flood affected zone.
• Existing services — availability, location and the condition of existing essential services such as gas, sewer and power need to be considered.
Eden Brae Homes is on-hand to guide you through the entire process, from your initial site assessment right through to your post move-in warranty inspection. With us by your side, you'll know exactly what to expect, and when to expect it, at every stage of our fully transparent knockdown rebuild process.