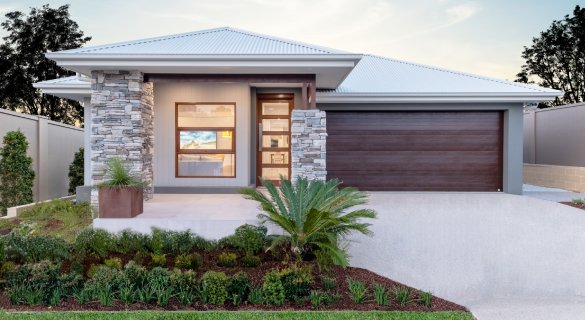 What is Home Owners Warranty?
Building a new home should be a partnership with your home builder of choice and its imperative that you are selecting the right one that will provide you with peace of mind throughout your home build journey.
Your trusted home builder should have all the warranties in place before commencing and we encourage you to do your research and ask the right questions before signing your contract.
Did you know that Home Owners warranty, also known as a builder's warranty, statutory warranty or home warranty insurance is mandatory cover if you build a home in NSW. The Home Building Compensation Fund (HBCF) protects home builders by ensuring they're not liable for paying out of pocket expenses for unfinished or defective work if their builder is at fault. That means that if your builder cuts corners, goes bankrupt or disappears, a Home Owners Warranty will ensure you won't be left holding the bill.
As well as having a certificate of eligibility for insurance with the Home Building Compensation Fund, a builder must obtain a specific Home Owners Warranty certificate policy for each client BEFORE signing a building contract. Make sure that this is produced for your review at the time of signing any building contract.
So, do I need this insurance?
The short answer is yes, you do. Home Owners Warranty not only makes good sense, it's a legal requirement for all projects in NSW larger than $20,000. Warranties are paid for through your builder and they're included in your purchase contract. The cost of this essential cover generally equates to 1-2% of your total contract value.
How do you ensure you're covered by Home Owners warranty?
As friendly as your builder might be, never simply take their word for it that they have organised this kind of cover. Always ensure you get your Home Owners Warranty in writing, it should be part of your contract and make sure that it's safely filed away for future refrence.
In fact, it's an offence in NSW for a builder not to be covered by the HBCF, which should give you extra peace of mind. Warranties in NSW are usually certified by HIA, iCare or BuildSafe – all peak industry bodies whose job it is to ensure that builders abide by the rules and families aren't left out of pocket or without a roof over their heads.
When you partner with a highly trusted and reputable major builder like Eden Brae Homes, you can rest assured that our Home Owners Warranty is firmly in place. For more information on Eden Brae's Buildsure Guarantee call 1300-645-860.