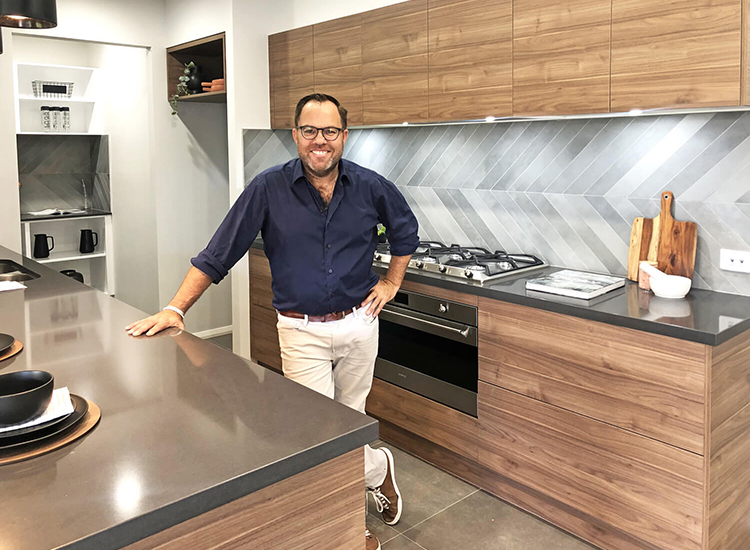 Video | Display Home Tour
Tour with James: the Wembley 22
The Wembley is an outstanding one storey design representing truly exceptional value. It's spacious layout includes bedrooms placed at the front of the home, two bathrooms and free-flowing beautifully positioned open plan living areas for the whole family to enjoy. The kitchen and walk in pantry are simply delightful making living in this home a dream.
Transcript
The Accent Series by Eden Brae Homes is all about affordability, but just because you're buying a home at a great price point, doesn't mean you have to compromise on quality or good looks.
This is the Wembley 22 a four-bedrooms single-storey home by Eden Brae Homes. It's got a great floor-plan but it's also perfectly suitable for a smaller block, and being part of the Accent Series, it's also built with affordability in mind, so it ticks all of the boxes for first home buyers.
The Wembley 22 provides a modern, stylish home at a very affordable price, but it also provides a fantastically functional floor-plan. At the front of the home is the master bedroom with a generous walk-in robe and ensuite. And the three family bedrooms have their own bathroom with separate toilet.
But one of the great features of this home, that I particularly love is this open plan family, dining and kitchen area… It's practical, because the dining sits towards the rear of the home, and flows beautifully out to the alfresco, with the family room off to the side, meaning that when you're entertaining you can clearly separate the dining to the living area. And that kitchen with its own walk-in pantry provides so much storage and hips of benchspace.
The home-theatre also flows from this open living space, providing an additional living area. It's very practical as a space for kids to have time on their own, but it's also perfect for hours of family enjoyment.
The Accent Series, is exclusively available for those with registered land, or if your land is becoming registered in the next six months, so make sure that you speak with your sales consultant to ensure that you're eligible.
The Wembley 22 with its generous layout and multiple living areas, is available for you to come and have a walk through yourself right here at Spring Farm, or why not do the virtual tour online at edenbraehomes.com.au.