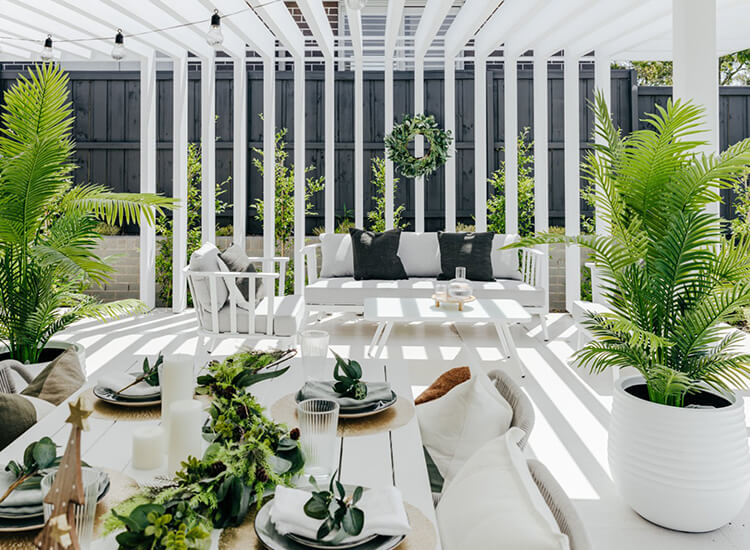 Posted on 16th December 2022
How to achieve a festive alfresco
'Tis the season to kick back and celebrate the festive season Aussie style. You're alfresco was made for this time of year! Here are some tips to help turn your outdoor area into a space worthy of entertaining a crowd this Christmas.
Tip 1 – Choose a colourway

Theme your Christmas style by using two or three colours at the most. Consider you interior design as it visually connects with your outdoor space. It's a good idea to carry over the Christmas colour scheme you have inside.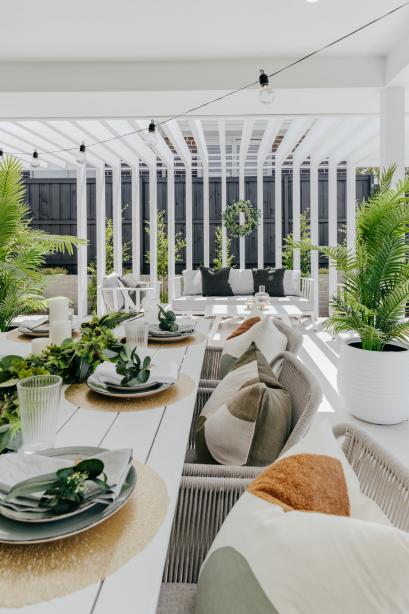 Tip 2 – Style up the area
Before you add your decorations, make sure you have comfortable cushions, plenty of plants and areas for your guests to both dine and relax.
Tip 3 – Light it up
Add festoon lighting to the area to bring that party atmosphere. String them, fiesta style, by criss-crossing them over the area. You could also wind them around columns and thread fairy lights through pot plants. When the sun goes down, the magic happens!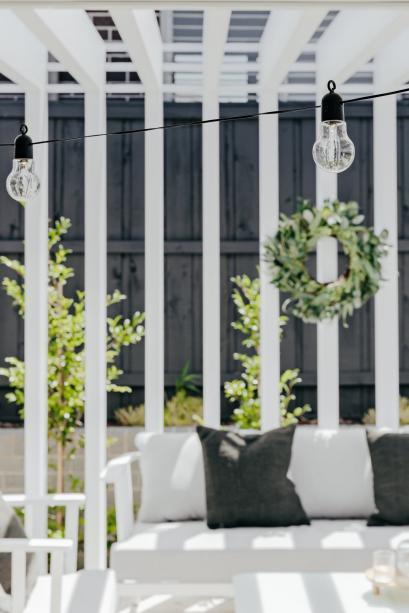 Tip 4 – Keep it understated
Don't go crazy with the tinsel. Keep the table as the focal point for the festive additions. Add a couple of other decorative pieces in the area to tie the look together.
Tip 5 – Set the table
The outdoor dining table takes centre stage for the typical Aussie Christmas lunch. Like any stage, make the most of props to imbue the space with the feel of Christmas. In this case, your props could come in the form of a natural centrepiece of eucalypt or other Australian flora, candles, natural looking decorations, linen napkins, place settings, crockery and, of course, food.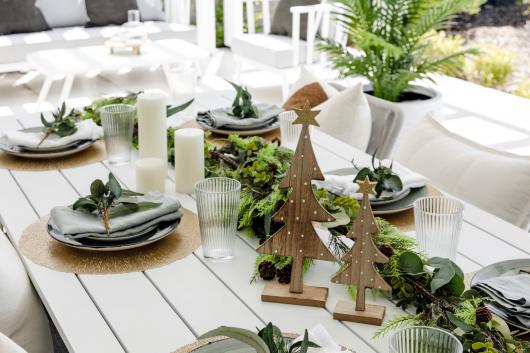 From all of us at Eden Brae and Studio Eden, we wish you a peaceful and happy Christmas.