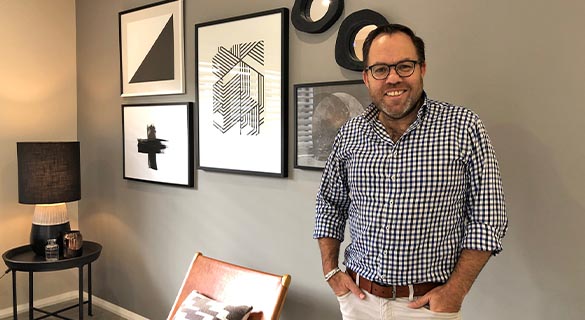 The LIVINGSTONE 22 MK3 Walkthrough
The LIVINGSTONE 22 MK3 Walkthrough
Calderwood
Video Transcript
I'm here on the South Coast of NSW in beautiful Calderwood, Albion Park, and behind me is the Livingstone 22 MK3, a great size four-bedroom single-storey home that's particularly popular with first home buyers, due to its value. So, join me now as we take a walkthrough this home to see if it might be the right home for you.
Entering this home you get a great feeling of space. It's got a generous wide entry foyer, but I can also see down and into the home, making this great sized home feel even larger.
Now, the master bedroom which is one of four bedrooms of this design is located at the front of the home which is well thought out because it's separated from the other bedrooms. There's a great size walk-in robe and an ensuite, so it ticks all of the boxes for mum and dad.
Next up is the home theatre. Now, this is actually a pretty big room, providing you with lots of options in how you can furnish this space to suit your needs. There's also the internal garage entry and a linen, providing more storage options.
In the centre of the home you find the other three bedrooms. Two of them are opposite each other with the third one on the other side of the hallway. This is well thought out if you have children of different ages. You'll also find the family bathroom here, which has a separate toilet. As you can see this is a very practical floorplan.
We all enjoy open-plan living and this home's design provides a few options for you to choose from. This is actually the Livingstone 22 MK3, which has the living room and dining room adjacent to the kitchen. It creates a beautiful, open light-filled space that's perfect for entertaining with your family and friends. Now, the kitchen enjoys a great amount of benchspace, which you can find on either side of the cooktop as well as on this great breakfast bar. And there's also more storage options inside the walk-in pantry.
An added bonus in this floorplan that I really like is the study nook. You can access this from the kitchen or the dining room, and that window allows even more light to flood in to the open-plan living, dining and kitchen. Next up is the laundry, located at the rear of the home; it provides easy access to the outdoors, perfect for air-drying.
And of course, as we all love the outdoors, this home perfectly links that open-plan living, dining and kitchen with the alfresco, by these great banks of sliding glass doors. As you can see the Livingstone 22 MK3 has a lot to offer, so there's good reasons why it's so popular.
If you would like to come and take a walkthrough of this home yourself, you can do so right here in beautiful Calderwood, Albion Park. Or why not jump online and do the 3D virtual tour and find out all the details at edenbraehomes.com.au.