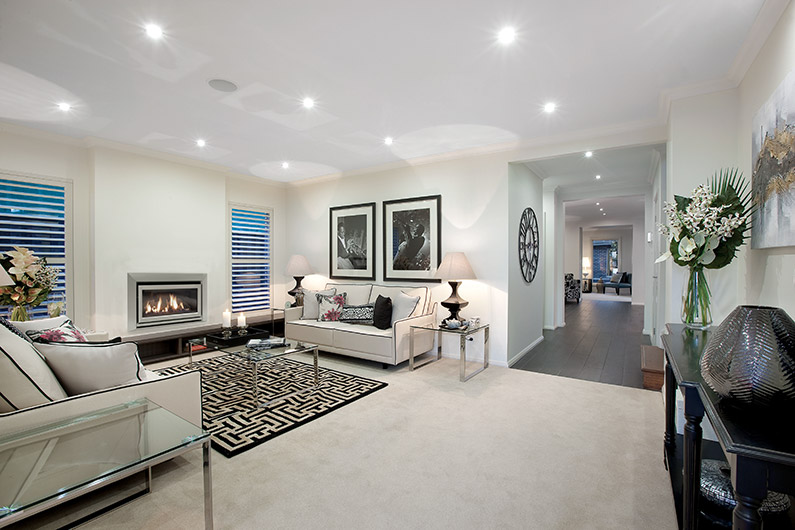 Make the most of wintery weather and chill out by a beautiful Escea Fireplace
The Cremorne by Eden Brae Homes, on display at Homeworld Kellyville
Beautiful and practical there is no denying the appeal of a gas fireplace in the home. The ambience a fireplace creates is second to none, and with beautifully crafted designs available in both traditional mantle as well as sleek contemporary framed designs means your fireplace will be a feature of your room not only when lit, but all year round.
The practical benefit of a gas fireplace is the high and quick heat output and instant on and off allowing you to heat your home more quickly and efficiently – all good reasons that make including a fireplace in your new home a sound and value adding investment.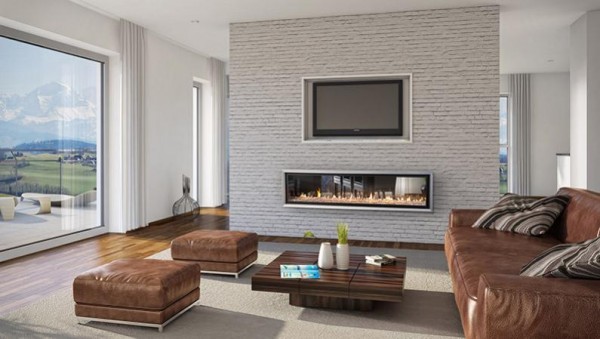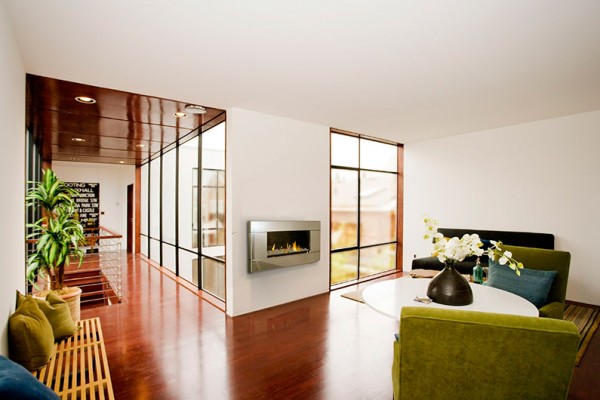 Eden Brae Homes aligned colour selection studio - The Home Option Gallery - showcases the latest in gas heating from the Escea brand. This name is synonymous with minimalist modern and sophisticated designs. The Escea range comes in a variety of heat outputs, various modern fascias and a variety of fuel effects including black and white coals, New Zealand River Rock and Logs, stones and driftwood. These gas log fireplaces are available in both natural gas and LPG. Latest products from Escea include the Escea ST900 which is an easy to install fireplace with very natural looking flame display and is perfect for rooms where ambience is the focus rather than heat. The Escea DX Series reflects technological brilliance in the beauty of their wide single or double sided fireplaces. Esceas Smart Heat Technology, Heat Ducts and Powered Direct Vent set these fireplaces apart from all the others on the market. This innovative system captures up to 90% of the available heat and return it back to different rooms within the house via the Escea Heat Ducts.
In addition to the standard remote control, Escea's new Smart Heat technology allows these fireplaces to be remotely controlled using a home automation system, remotely via the internet and even allows the fireplace to be directly controlled by a smart phone app. The DX series can have a frameless look or have a stylish fascia on one or both sides of the fireplace and because the technology allows the flute to run horizontally you have the option of having it terminated on an outside wall.
For more information visit the Home Option Gallery www.homeoptiongallery.com.au