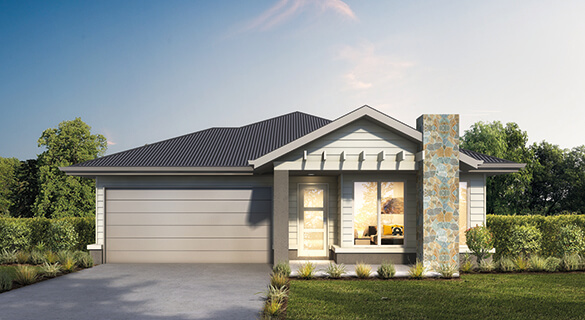 Posted on 8th December 2021
All about council and developer building guidelines
What are these guidelines?
Before you start construction on your dream home, you may need to consult your developer or council's estate guidelines. These outline various design, efficiency and zoning codes you'll need to follow when building your home. The guidelines result in greener, cleaner homes that respond to their site's location and climate and look harmonious with the community. It's essential to be familiar with these, as following them is required for approval for your build.
External features
Your developer may have a set palette from which you can choose the colours for your roof and external walls, or you might be permitted to have a mix of up to three different materials: stone, brick and cladding; or brick, render and cladding.
When it comes to your front garden, the developer may have requirements for the colour of your driveway, the type of walls or fencing, and the trees and vegetation that you can plant. You'll also need to consider the local council's design guidelines.
It may sound like hard work, but there is always a wide range of choices, and with help from Eden Brae and our design consultants, you'll have a dream home that fits like a jigsaw piece with the rest of the neighbourhood.
Efficiency
Modern houses are designed to be greener and more energy efficient. There may be developer and government standards on the efficiency of your appliances, insulation and ventilation. These guidelines protect both the stunning Aussie environment and your wallet when the power bills arrive.
Safety
Liveable Housing Australia (LHA) has produced practical, common-sense guidelines to creating a liveable, flexible home which are employed in Eden Brae's floor plans. The design features of the LHA are inexpensive and designed to deliver an excellent lifestyle for the generations who come to live in your home, including the elderly and less mobile. These include features like step-free thresholds and sheeting. Read our piece on Future Proofing Your Home for more information.
Moreover, your council will have guidelines about building near railways, powerlines, heritage sites and classified roads. These protect your family home and your community's infrastructure long term.
We understand that estate guidelines can sometimes be confusing, so don't be afraid to give our knowledgeable consultants at Eden Brae a ring on 1300 645 860.