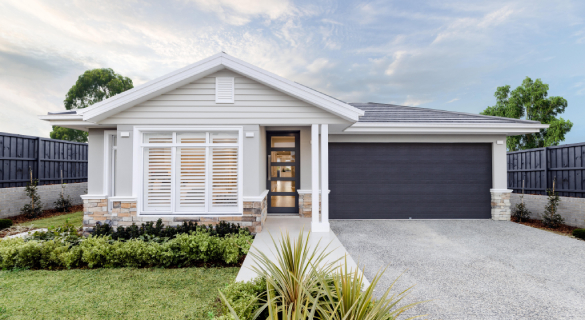 Posted on 30th August 2022
There's never been a better time to build with Eden Brae Homes. Here's why.
There's no escaping it – the current economic climate can make it feel like the new home building journey is filled with uncertainty.
But the good news is that despite everything you may be hearing in the media right now, there's one thing you can absolutely be sure of – there has never been a better time to build with Eden Brae Homes.
That's because Eden Brae Homes – winner of the prestigious 2022 HIA Australian Professional Major Builder Award – is thriving and investing in a host of new initiatives to benefit our customers and local communities.
Here are just a few of the many exciting things happening at Eden Brae right now.
We've expanded our Hunter region presence
Hunter-based home builders will be thrilled to learn that Eden Brae has opened Studio Eden – our brand-new grand showroom – in Beresfield. This stunning gallery full of fabulous design and feature options really is something you really have to see to believe!
Our expert designers and interior specialists are standing by to help personalise your new home and make your interior design dreams a reality using our select range of premium products from top brands and suppliers.
What's more, to support this expanded presence – and our continued delivery of exceptional service to our customers – we've opened our new state-of-the-art Hunter Head Office right above Studio Eden, creating even more local jobs and providing more economic support for the Hunter community.
Building with Eden Brae Homes is building with a solid foundation, and you can trust us when we say we're here for the long run in the Hunter.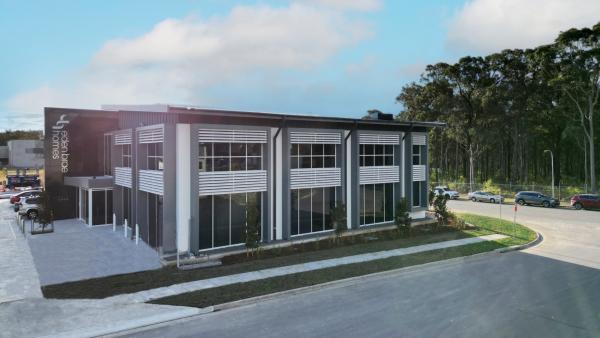 We're providing home builders with even greater access to more design choices
Eden Brae Homes is delighted to share that we're opening new display centres in HomeWorld Thornton, HomeWorld Leppington and Lochinvar.
These modern display centres will feature the designs you've come to know and love along with some exciting brand-new homes that have been created based on our customers' feedback, continuing our reputation for always striving to cater to modern-day home builders' every need.
Be sure to check out our extremely popular Bristol 35 with Guest Suite option on display at HomeWorld Thornton (Opening September). Now with an additional rumpus to the rear of the home, it's just perfect for keeping an eye on the kids while you're in the kitchen or the family room!
We're confident these beautifully liveable and high-quality new layouts will soon join our stable of award-winning contemporary designs.
We're giving home builders even more interior design inspiration
Our favourite interior designer, James Treble, has been busy!
You're guaranteed to feel like you're in interior design heaven as you walk through our new display homes, thanks to James' work to bring together the latest and hottest trends from around the world to inspire your new home build.
James' creativity and design know-how have been injected into every new design – providing yet another great reason to make Eden Brae Homes your new home building partner.
Eden Brae continue to partner with land developers to provide more House & Land packages for you to choose from
Quality builders such as Eden Brae Homes select the best blocks and package them with the most suitable home designs for that particular estate. The good news for buyers is that these packages are available at a fixed price so site costs and council and developer requirements have already been taken into consideration.
Estates vary in locations such as Lakeside in Gledswood Hills, The Gables in Gables, Huntlee Estate in the Hunter and Forest Reach in the Illawarra are just to name a few. We encourage you to visit our Featured Estates page to stay up to date with what is available to you.
These great initiatives are just a small taste of the many exciting things happening at Eden Brae Homes right now, and there's so much more to share with you.
So make sure to watch this space for photos of our new homes, videos, design inspiration and even more great announcements as we continue introducing you to the many incredible happenings at Eden Brae Homes.
And as always, if you have any questions at all about building your dream home with Eden Brae, feel free to contact our friendly team on 1300 645 860 and we'll be happy to help.