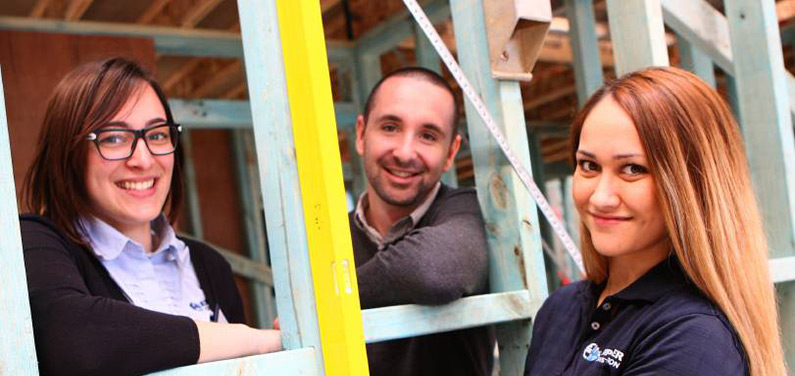 Posted on 21st October 2015
Mentor for a safer workplace
Mentor for a safer workplace
Source: Blacktown Sun Herald
Date: Monday, 15 September 2014
THE foundations have been laid for a safer construction industry.
WorkCover NSW launched its House Construction Industry Mentor Program in Quakers Hill after the industry was identified as one of NSW's most risky.
It has more than double the workers' compensation claims for permanent disability than any other industry.
The 12-month program will see 10 medium and large construction companies act as mentors to a small builders to improve safety in the workplace.
Mentors will focus on four major concerns — falls through voids, movement of people and materials on-site, sun safety and recovery at work after a workplace injury.
"While all builders know that a safe business is a productive one, finding the time to focus on safety and make improvements can be a challenge due to the many demands associated with running a small business," WorkCover work health and safety division acting general manager Peter Dunphy said.
"Mentors understand the work health and safety challenges mentees face on a daily basis and can suggest innovative solutions to safety, injury management and workers compensation."
Arndell Park-based Empower Construction was teamed-up with mentor Eden Brae Homes from Baulkham Hills.
General manager Julia Sampo believes it will be an invaluable experience.
"The program will give us the head start we need to bring health and safety in the workplace up to where it needs to be," she said.
"We've been paired with a similar business in the industry who can guide us on how to make our systems better. It will enable our growth and allow us to become more viable."