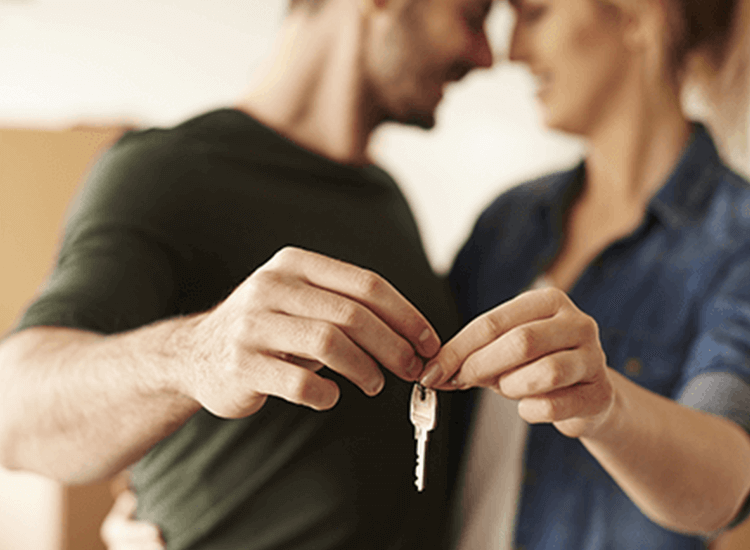 Posted on 12th January 2023
New Year, Big Dreams
If your list of New Year's resolutions begins with 'become a homeowner', then congratulations! Buying or building a new home is a big step, it's true, but it's also a super exciting one. To help ensure you start off on the right foot, take a moment to consider these important points.
Build vs. Buy
The paths to home ownership are varied, but they all arrive at the same great destination: a home you can call your own. Many new home-owners go for a competitive House and Land package. Others opt for purchasing land before choosing a home design. Or perhaps a knock down rebuild is more in your line. There's no one way that's better than another; it's about what suits your and your family best. And, of course, it's about which option matches your budget. Which leads us nicely to perhaps the most important question…
How much can I afford?
For almost all of us, this translates as 'how much can I borrow?' The absolute first thing you need to do is establish your home ownership budget. All lenders will carefully assess how much they're prepared to lend you by looking at your debt to income ratio. In other words, how much you can comfortably afford to pay back in monthly loan repayments. Getting what's known as an Approval in Principle before you even begin to look at home ownership options is a very good idea, not least because with a set budget in mind, it makes it easier to look within your means. Oh, and don't forget to allow for additional costs such as legal fees and stamp duty.
Take advantage of all available help
By 'help', we specifically mean 'grants'. The Australian Government currently offers 3 Grants or Schemes for First Home Buyers that may be of interest to you:
First Home Buyer Choice

– This incentive offers first home buyers purchasing properties up to $1.5 million the choice to either pay an annual property tax instead of transfer duty. Conditions apply so we recommend you obtain further information via

https://www.revenue.nsw.gov.au/grants-schemes/first-home-buyer/first-home-buyer-choice

First Home Buyer Assistance Scheme

– You may be entitled to a concessional rate of transfer duty or even an exemption from paying it altogether via the FHBAS scheme. This particular scheme applies to first home buyers purchasing either an existing home, new home or vacant land which you intend to build on. Up to date information can be found here:

https://www.revenue.nsw.gov.au/grants-schemes/first-home-buyer/assistance-scheme

First Home Owner (New Homes) Grant - To help ease the financial burden for people who've never owned residential property in Australia before, the FHOG (you apply for it when arranging your finance) is open to those buying a newly built house up to $600,000, a significantly renovated property, with certain conditions, of up to $600,000 in value, or a House and Land package up to $750,000. Certain conditions apply so to find out more visit https://www.revenue.nsw.gov.au/grants-schemes/first-home-buyer/new-homes
It's important to note that the availability of government grants is never guaranteed, so it makes good financial sense to secure your new home build or your House and Land package to enable you to take advantage of these incentives whilst you can.
Who will build your home?
With your finances sorted, it's time to decide which builder you'll entrust with what will probably be the most significant investment you'll ever make. Do your research and choose an established, reputable builder who has long-term experience in the home construction industry.
Eden Brae Homes is delighted that thousands of NSW homeowners have chosen to build with us since we opened our doors over 22 years ago. That's because our processes and systems ensure a stress-free build. Our BuildsureTM Guarantee combined with our totally independent 4-Star Gold iCIRT rating are just two factors why so many families have made us their builder of choice.
What's more, you never have to go it alone when you build with Eden Brae. Our team of experts will guide you through every step so that you can engage with and enjoy the entire home building experience.
If you'd like to know more about why building with award-winning Eden Brae Homes is the right decision, then give our friendly team a call now on 1300 645 860.