BUILDSURE GUARANTEE
Our Buildsure™ Guarantee is our commitment to a smooth and hassle-free build process from your initial design consultation, through to planning and construction, handover and beyond into your structural warranty period.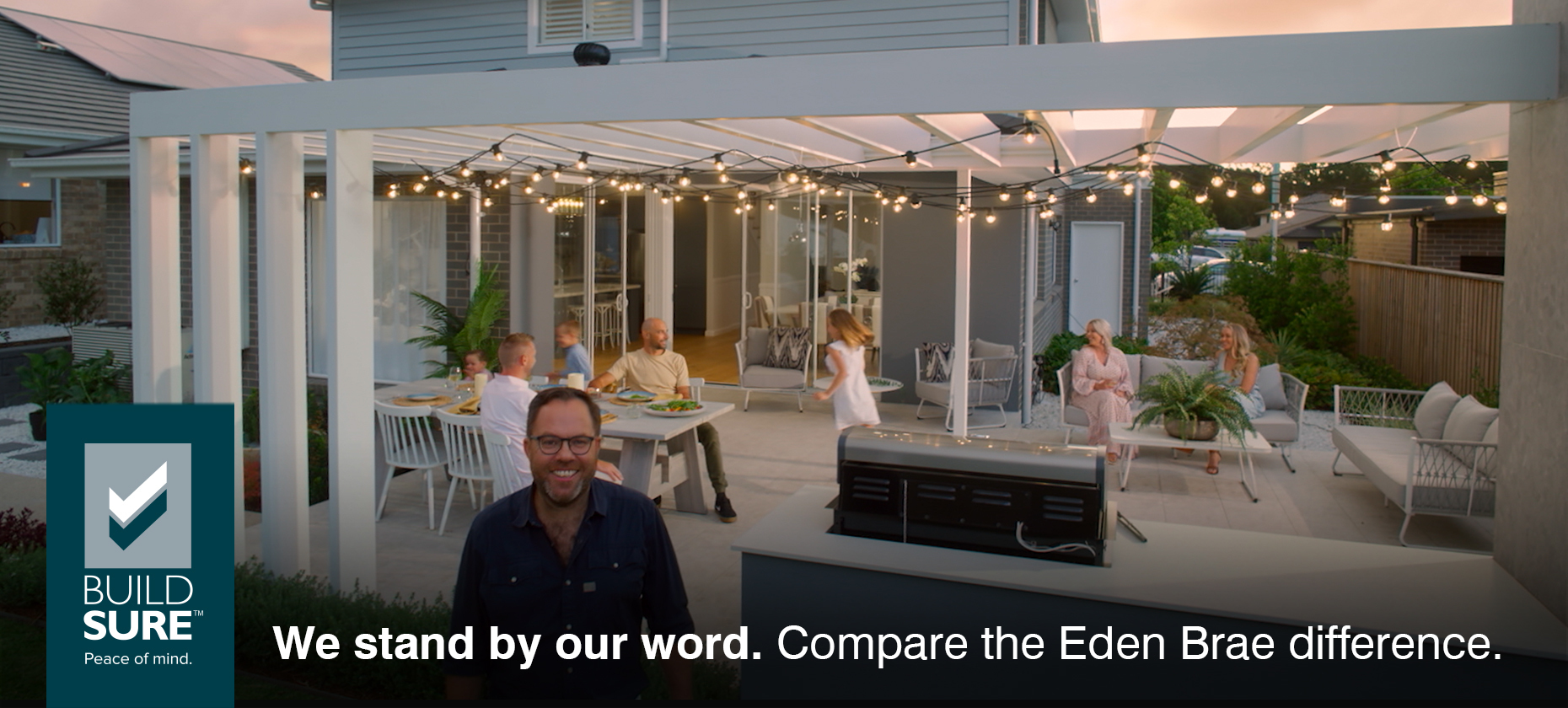 Fixed Price ContractOur prices are fixed and contracted with no surprises or additional charges for unforeseen site conditions. Can you afford to enter into a contract where you don't know what the final price will be?2
Limited Housing StartsAt Eden Brae Homes, we make a point of limiting the number of homes we start every month to ensure our capacity is not exceeded. This practice allows us to forecast the commencement and completion of your new home – consistent with our Procedure of Purchase.3
BuildwatchGet updates on your build progress via our myedenbrae customer portal. Stay connected throughout the build providing you with peace of mind during your home build journey.
Rental GuaranteeSimple – if we don't finish on time, we pay your rent. Eden Brae Homes leads the building industry with exceptional construction times and guarantees these time frames with our rental guarantee.5
Pricelock Eden Brae provides 12 months fixed pricing on all items in the contract, not just the base or package price. In addition to this, Eden Brae Homes can offer fixed capped pricing for a further 6 months to those that require a delayed start.1
Independent Quality InspectionsOnly Eden Brae Homes has all of its homes independently inspected by Tyrrells Property Inspections. Would you trust a builder without a quality assurance program?
Business The solid business foundations and financial strength of Eden Brae Homes have been identified as industry leading and recognised as the HIA NSW Most Professional Major Builder year after year.

iCIRT Financial capacity, experience and capability to complete the build.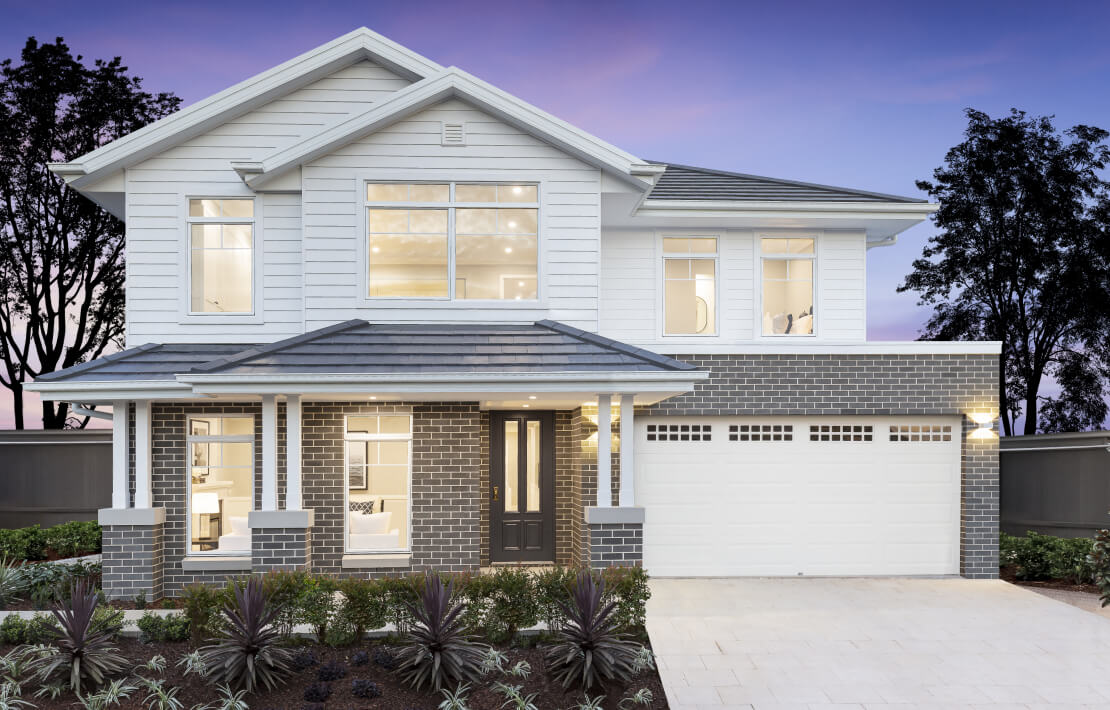 How does Buildsure benefit you?
Building your new home should provide you with stability and trust in your builder to get the job done and our Buildsure Guarantee focuses on highlighting and resolving the common problems faced when dealing with a builder. It means you can focus on the excitement of your new home and let us look after the rest for you.
We Stand By Our Word
Disclaimer:
All further structural guarantees are in accordance with Statutory requirements. 1. Price Lock Down: In addition to our standard 12 months, start dates can be further extended by up to 6 months at an additional cost. 2: Applies to exclusive EBH House & Land Packages and Essentials Package during construction. 3: Start Date subject to client, developer and council meeting timeframes including but not limited to land registration, tender and contract signing in accordance with our Procedure of Purchase, developer and council approval. 4: BuildWatch allocation is subject to area internet connectivity. 5: Rent up to $650 per week maximum. Conditions apply. Eden Brae reserves the right to change or withdraw from this offer without notice or obligations. Eden Brae Homes Licence Number: 120300C. Effective March 2023