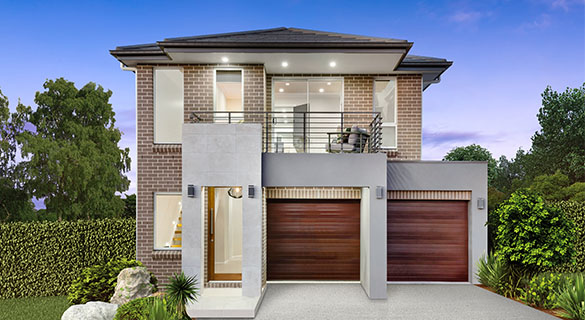 Posted on 15th April 2021
Don't get lost in translation! Home build language for beginners.
Building your first home is like taking your first trip to a foreign land. It's super exciting, you'll take lots of photos and you'll probably wish you'd brought along a decent phrase book. But help is at hand! Check out this useful list of common terms, then relax and enjoy your home build journey.
Land registration
Registration of land is compulsory in Australia. It validates the ownership of land, provides evidence of title, facilitates sales and prevents land from being disposed of unlawfully.
Certificate of title
The official document that makes it clear who owns your block of land.
Title date
The officially recognised date on which your block was registered.
Stamp duty
The Australian government applies stamp duty – a form of tax – when assets are being transferred. Think land, houses and cars, for example.
Site survey
All about positioning and correctly orienting your new home on your block, a site survey will flag up anything that could be problematic or which simply needs to be noted before construction starts. For example, an easement or the presence of a large tree. The survey will also determine what site works will need to be done, if any, to make sure the builder has a level platform on which to begin work.
Re-establishment survey
Conducted by a surveyor, this is the definitive version of where your property's boundary lines are.
Soil report
It's important to know about the conditions of the earth your new home will be sitting on and whether that earth's structure may adversely affect support or construction of the house. Information from the soil report, which is carried out by a certified engineer, informs what type of foundation is most suitable to use.
Site costs
Based on the results of the site survey and soil report, these are the costs that will be incurred to get your block ready for construction.
Fixed site costs
If your land or house and land package includes fixed site costs it means that you'll pay a set price to the builder to cover site costs. And, should anything untoward crop up once the site survey and soil report have been completed, then you're not liable to pay more. Fixed site costs also cover council requirements, any guidelines set down by the developer, and any WHS requirements.