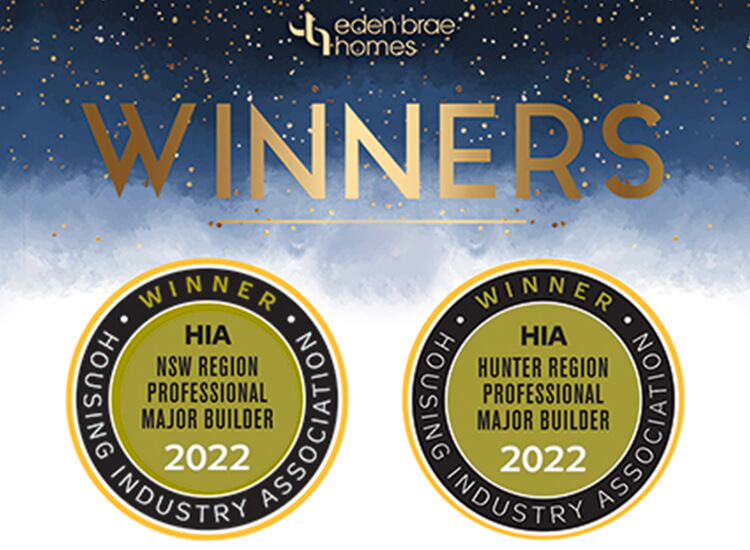 Posted on 27th October 2022
NSW & Hunter Region Award Wins
October is the season for housing awards and Eden Brae Homes has been crowned winners of the 2022 HIA-CSR–NSW & HUNTER Region Professional Major Builder awards. We are very proud of this achievement that recognises our ongoing drive to build homes of outstanding quality backed by exceptional customer experiences for our valued customers in the NSW and Hunter region. Equally thrilling are our wins in both regions for Work, Health and Safety. Winning the WHS award is an acknowledgment of the stringent procedures and processes in place and relentless focus on safety for our people and trades, and subsequently, quality for our customers.
We are also incredibly proud of our winning Display Home, the Toorak 31 on display at HomeWorld Thornton and also our four other display homes that made Finalists in their categories; Midland 23 (HomeWorld Thornton), Glenburn 30 (Waterford, Chisholm) and the Paddington 23 and Toorak 27 (Huntlee, North Rothbury). Our homes are designed with our customers in mind. We always endeavour to inspire you and deliver a beautiful home so that you and your family can live the way you have always dreamed.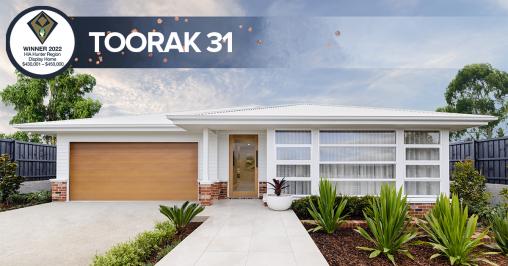 Our recognition from the prestigious Housing Industry Association is truly a testament to Eden Brae's solid reputation as a multi-award winning and accredited residential home builder. We have built longstanding relationships with our suppliers and trades and continue to invest back into our business to develop new technologies and improve our processes to provide the best experiences for our customers. Our revolutionary Buildsure Guarantee combined with our recently attained independent 4-Star Gold iCIRT rating, ensures you can Build with Confidence when choosing Eden Brae Homes, who are currently the 2022 NSW, Hunter and Australian Professional Major Builder.
Visit a display centre near your or if you would like to start your build journey with us, book an appointment with one of our friendly Sales Consultants today.