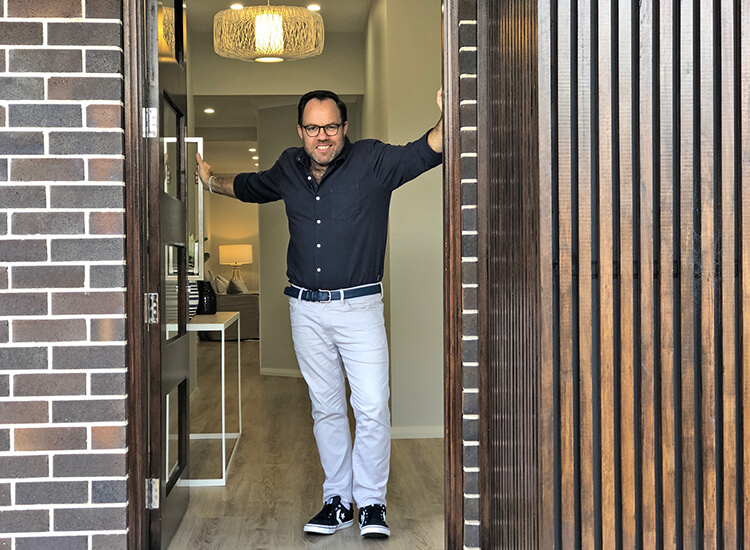 Video | Display Home Tour
Tour with James: the Kew 27
The Kew 27 single storey home is one of our most popular designs which we list in our Top 10 best homes. Enjoy the walkthrough of this home on display at Elara Marsden Park with James Treble interior designer and understand why the Kew 27 is a standout in our Lifestyle Series.
Transcript
Welcome to Calderwood, Albion Park, down here on the beautiful South Coast of NSW, and this is the Kew 27, a large four-bedroom single storey home for Eden Brae Homes. So, come and join me now as we take a walkthrough this home to see if it is the perfect home for you.
We all like to make an entrance, and you can certainly do it in this home design, thanks to this great amount of space. The entry foyer in this home is wide and inviting and you can already see down through the hall and into the rest of the home; but another reason why it feels so spacious is the placement of the study. Of course is the perfect location for the kids to come and do the homework, but being located at the front of the house makes it a great space if you work from home, to receive clients or deliveries, making it the perfect home office.
The master bedroom in the Kew 27 is huge. There's plenty of space for seating as well as a massive king bed, and of course it has a generous walk-in robe and a very well fitted ensuite.
The home theatre is also a large space, one of three separate living areas in this home's design. Now, it's a great sized room, giving plenty of options for furniture and how you use the space, and of course, having three separate living areas is great for any family, allowing you to all spend time together as well as letting everyone have a little bit of "me time".
Opposite this home theatre is the laundry, which is of a great size. There is also the internal garage entry and one of two separate linen cabinets. As you can see this design offers practical features as well.
The kitchen in the Kew 27 has to be the star of the show; it's so well located, with a great link between the living and dining area, this is certainly the centre of family life. Of course the kitchen includes plenty of storage options and a huge amount of bench space, both on the island and on either side of the cooktop. There's also a great size walk-in pantry, offering you even more storage solutions.
One of the great features of this floorplan is this separate hallway that leads to the three other bedrooms. The family bathroom is also located here; it's a great size and the toilet is cleverly located behind the door.
Next up is the rumpus room, the third living area in this design. It's a great space for the tv room or, because of that natural light flooding in, a great space to relax, with a good book.
Opening up those large sliding glass doors creates and outstanding result, making these large open plan living areas feel even larger, as they link perfectly with that generous alfresco.
The Kew 27 is one of Eden Brae's most popular designs, and it's pretty easy to see why: it has so much to offer. To see this home for yourself you can do so right here at Calderwood, Albion Park, or why not jump online and do the virtual tour at edenbraehomes.com.au.