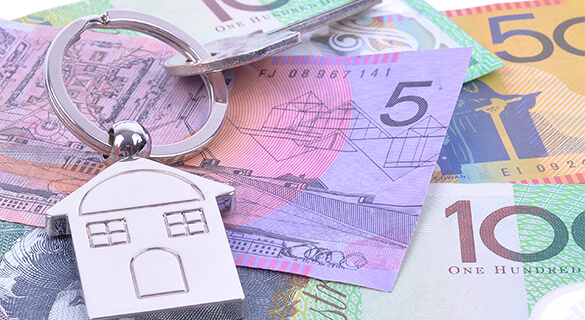 Financing Your New Home Build
Financing your new Home Build
When striving to climb onto Sydney's property ladder whether you are starting from scratch in a new estate, or rebuilding in a long-established neighbourhood, finance needs for new builds are different than those for existing homes.
Two-Step process
Typically, when purchasing an existing house, the bank gives the buyer a lump sum of the loan amount at settlement. But when buying a home and land package or building on an existing block, it works differently. In these cases, the bank gives the customer one loan to buy the land and a second loan, a construction loan, to build the property. Both builder and owner are protected by working to a series of progress payments due only when set construction milestones are achieved. As interest on a construction loan is only charged on the amount drawn down at the time it's calculated, the progress payments can be a handy saving, especially if rent must be paid elsewhere.
Striking a balance
It's essential that all prospective home owners are clear on how construction loans work before they enter into a contract, says Eden Brae State Sales Manager, Bill Hawie. "We're totally upfront so that Eden Brae customers can factor payment options into their lending criteria," he says. As winner of the prestigious HIA Australian Professional Major Builder Award Eden Brae Homes is an expert on helping customers to finance and build their own home. "Naturally, clients don't want to pay a lot of money in advance for a home that's yet to be built, and a builder is reluctant to start without some kind of monetary commitment, says Bill. "We find that our recommended payment schedule for construction loans works really well for both parties because it's balanced and equitable."
Step-by-step
Eden Brae's six-part payment plan allows buyers to secure a contract with a 5% deposit. Payments of between 20% and 25% due at specific stages: pouring of concrete, erection of frame, completion of brickwork and buildings. A final 10% is paid when the home is finished. "At each construction milestone, the lender will inspect the work and only when they're happy will they release payment," Bill says. "We also ensure independent auditors check our work at these critical structural points." Operating this way gives our customers a feeling of control, says Bill. "They can see the progress of their home and, at the same time, we receive payment for the building work we've completed."
Do the sums
Before you even think about looking at what's available, it's vital to ensure you have the funds to afford your new home. "Eden Brae Homes holds regular information evenings for prospective home buyers and that's the very first thing we cover – to be 100% confident that you can afford the home you've set your heart on before you do anything else." Speaking to lenders about finance is an important first step before actively starting to select builders.
Eden Brae Homes encourages you to do all your research and to help you along your way, visit our website for a wealth of information when it comes to building a new home with a builder you can trust.