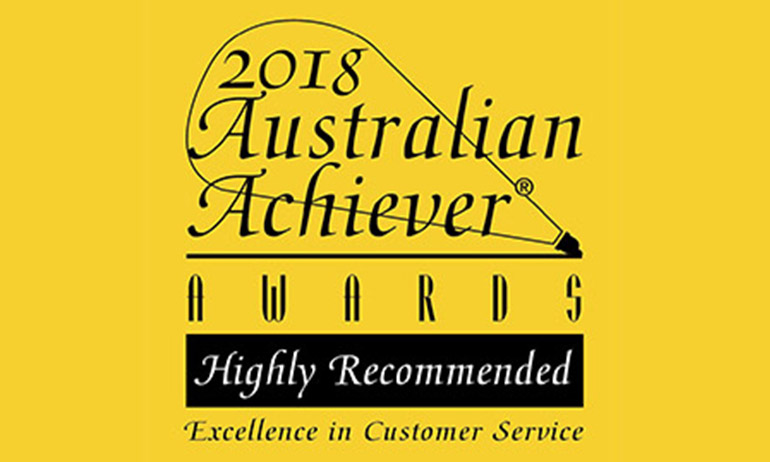 Posted on 27th March 2018
Eden Brae Homes score 92.37% for customer satisfaction
Eden Brae Homes has been awarded Highly Recommended for Excellence in Customer Service and Satisfaction by the Australian Achiever Awards for Australia's Architect Services, Building Design, Building Construction and Interior Design Services Category with a remarkable score of 92.37%. The Eden Brae team is proud of this great achievement and strive to continually provide the best building experience for their customers.

The judging process for the 2018 Australian Achiever Awards for Australia's Architect Services, Building Design, Building Construction & Interior Design Services category was completed on 22nd February.
Eden Brae Homes scored a highly recommended 92.37%.
Now into its twenty-first year, the Australian Achiever Awards are an independent, unbiased award system based on assessment ratings from a business's own customers. The awards provide an indication of a well-run business where satisfied customers are a sign that a business is healthy, worthy of praise and increased custom.
The award system focuses on seven criteria, each score separately, namely; Time Related Service, Addressing Client Needs, Care and Attention, Value, Attitude, Communication and Overall Perception. The criteria are rated individually in percentage terms an the final score is an amalgam of these. Anything above 80% overall is regraded as exceptional and reflects outstanding custom service. A complete list of all businesses who have achieved award status over the last few years can be viewed at www.achiever.com.au.
Some the comments Australian Achiever received from Eden Brae Homes' clients are:
The staff at Eden Brae Homes provided a great experience overall. They were such a pleasure to deal with and were very approachable. They were always very honest and upfront and delivered a high level of customer service. We can confirm that the great reviews we previously read regarding their outstanding service are indeed accurate.
I found the staff to be nice, friendly, well presented and a pleasure to deal with. They were very approachable, willing to answer any of my questions and went the extra mile. They made me feel welcomed, understood my needs, and it felt like they really cared. Eden Brae Homes have built us a very nice home. It was a wonderful experience overall.
Overall Eden Brae Homes delivered a smooth and timely process. Our Project Manager, Britney, and Site Supervisor, Daniel were really good. The company has been great to deal with.