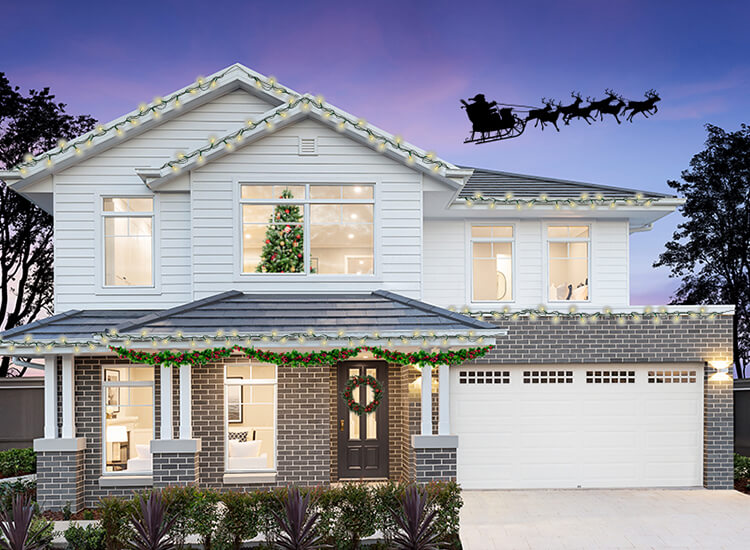 Posted on 16th December 2022
Keeping your home secure for the holidays
There's no place like Ho! Ho! Home!
It's hard to believe that Christmas is just around the corner – it seems like the year has simply flown by! The upcoming festive season is the ideal time to unwind, catch up with family and friends and recharge your batteries. So, whether you're having a local staycation or indulging in an overseas trip, follow these simple steps to ensure Christmas 2022 is happy, relaxed and the wonderful break you wished for.
All lit up
Nothing declares "It's Christmas!" like a lovely tree twinkling with colour. To keep it extra safe, make sure to check all electrical connections to lights and any illuminated decorations inside and outside your home. You can also help prevent any nasty trips and falls by ensuring all cords and leads are safely tucked away or securely fastened to the floor.
Chat to the neighbours
It's a good idea to tell your neighbours if you're going to be away for any length of time over the Christmas break. If they know you're not going to be around, they'll likely keep an eye out for any odd activity that's happening at your house. Then you can return the neighbourly favour when it's their turn to take off.
Lock up
Whenever you go out – even if it's just for a few hours – always double check that all windows and doors are firmly closed and locked wherever possible. A quick 'once around' to see that all is secure is always a very good idea. Those extra few seconds spent checking will mean you can enjoy your time out, confident that when you return home it will be just as you left it.
Are you covered?
Is your home and contents insurance up to date? Don't wait until you go to claim to find out that your cover has lapsed. Now's the time to check!
Keep it low key
You can help deter burglars by keeping news of your Christmas activities low key. For example, limit your social media sharing whilst you're away on holidays and avoid being specific about travel dates. Stagger timers for lights in several rooms and for your TV. Similarly, ask your neighbour to put your bins out rather than have them sitting on the kerb days before they're due to be collected. Small actions like these can help to make your home look occupied even when it's not.
Have fun!
From all of us here at Eden Brae Homes, have fun this Christmas! We've loved working with you this year and watching your homebuilding dreams come true. Our wish for you is a safe and happy festive break for you and your family and a fantastic 2023 ahead. Enjoy it all!