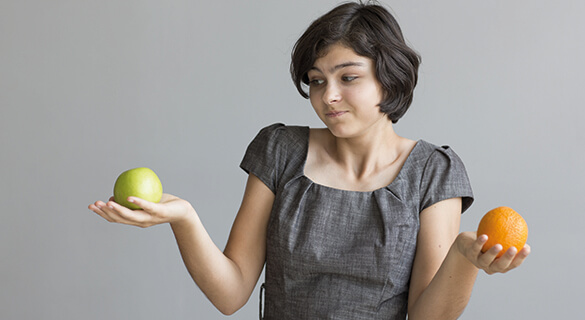 Posted on 21st March 2022
Not All Builders Offer the Same Value
As you embark on your home build journey and begin to shop around to find the best deal, developers will naturally advertise their advantages over the competition. However, not all builders offer the same value. Here's how to read between the lines and ensure you're getting the right deal for you and your family.
Just how 'fixed' is your fixed-price contract?
Many builders offer fixed-price contracts. However, many of these will only include the base or package price. It's important to know exactly what's included or you may find you overrun your budget on supposed 'extras', which are actually essential items. It makes sense to choose a builder that offers a fixed price contract for all items in their agreement; it's a commitment Eden Brae makes through our Buildsure Guarantee.
How can you assess a builder's value?
A builder's reputation is everything. And the best indicator of a builder's value to you is the testimony of previous clients and industry peers. That's why Eden Brae is proud to be the builder of choice for thousands of Australian families, a fact attested to by their recognition nationally by two industry bodies, the Master Builders Association (MBA) and Housing Industry Association (HIA). Most recently Eden Brae were awarded the 2021 MBA National Business Excellence Award – Large Residential Building Business of the Year and the HIA NSW Professional Major Builder, an award they have won time and time again. This recognition is your way of knowing that Eden Brae works to the highest home build standards and methodology.
How transparent is your builder about their process?
One of the best ways to determine a builder's value is to witness it with your own eyes! Reputable builders provide 100% transparency about their build processes. For example, as part of our Buildsure Guarantee, Eden Brae offers customers 24/7 access to BuildWatch, an around-the-clock birdseye view of your build site. It's the next best thing to being there.
What's more, a good builder will be able to clearly forecast the commencement and completion of your home. At Eden Brae, we achieve this by deliberately limiting the number of houses we start each month to maintain standards and provide the highest value to our customers.
Is your builder ensuring your home retains its value?
At Eden Brae, our Sales Consultants freely provide expertise on our fixed-priced, affordable home designs. They can explain precisely how a house and land package will provide your family with a great location, functional design adjusted to your needs and flexible living arrangements that suit your lifestyle both now and in the future.
It's so important to be confident that your builder can provide both value and transparency about what's included and what's not. To find out more about our comprehensive Buildsure Guarantee and other great advantages that make all the difference, get in touch with the Eden Brae experts on 1300 645 860.