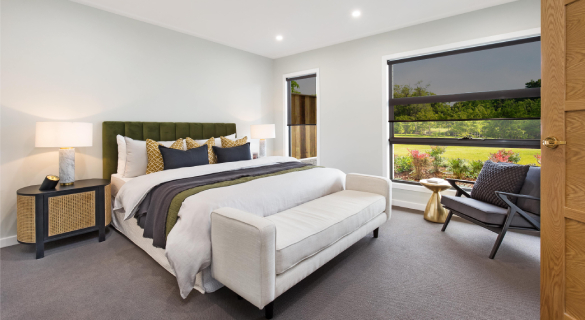 Posted on 30th August 2022
Top 3 trends in curtains and blinds
Trends come and go – remember vertical blinds? – but some window covering options never go out of fashion, according to Abbey Shutters & Blinds consultant, Ashley Cropper. 'In my experience, three main styles have really stood the test of time. They're popular, versatile in colour and can really add the finishing touch that ties the overall look you're aiming for together.'
Roller blinds
Perennially popular, roller binds offer a clean, modern look and are both practical and space efficient. These days, the choice is wider than ever with a whole range of colours and textures to choose from. You can even change the colour of the base rail to pick up accents from other furnishing or fittings and fixtures. How smart is that?
Of course, sunscreen roller blinds are always in demand and a great option. A terrific way to bring the outdoors in, sunscreen blinds allow you to see out whilst offering a high degree of light and privacy throughout the day.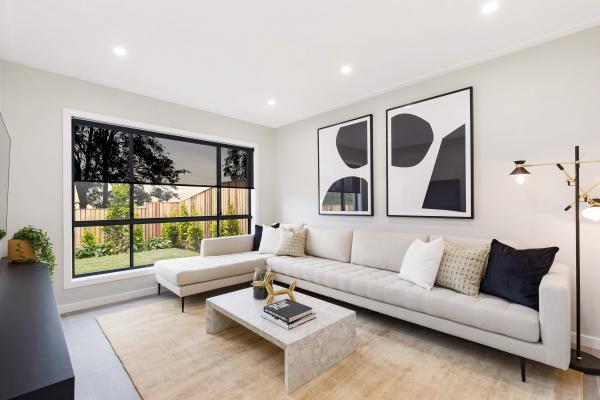 Sheer curtains
A long-time favourite, sheer curtains have become thoroughly modernised of late, featuring highly translucent, plain fabrics with minimal linen texture and next to no patterns or designs. Basic, plain and soft, sheer curtains are generally mounted from the ceiling, dropping to the floor to emphasise a room's height.
Sheer curtains also look wonderful extended across walls or exceeding than the breadth of a window to give the illusion of greater room width whilst softening its interior look. It's also a clever idea to pair sheer curtains with a block-out roller blind for increased privacy.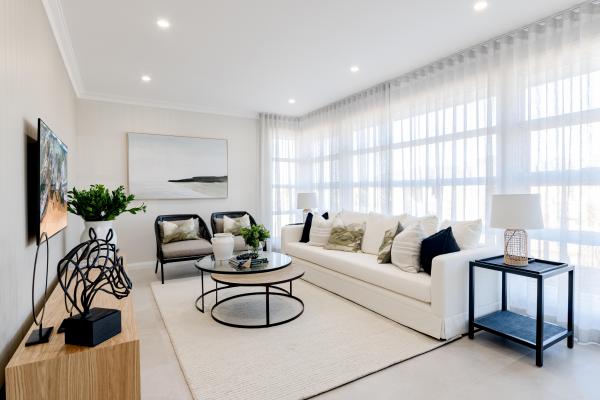 Plantation Shutters
The Hamptons style is always enduring and there are lots of window covering options available to add to the theme. Plantation shutters are a real favourite. Timeless, classic, elegant and with great insulation properties, they're a good investment, generally boosting the value of your property by being perceived as a quality addition. Externally, the horizontal lines of the shutters sit well with the façade of a home, making it feel wider and more generously proportioned.
Plantation shutters are equally effective inside, too. Not only do they give added options for controlling privacy and light via a simple adjustment of their blades, they add real texture to the home and contribute well to the overall look.