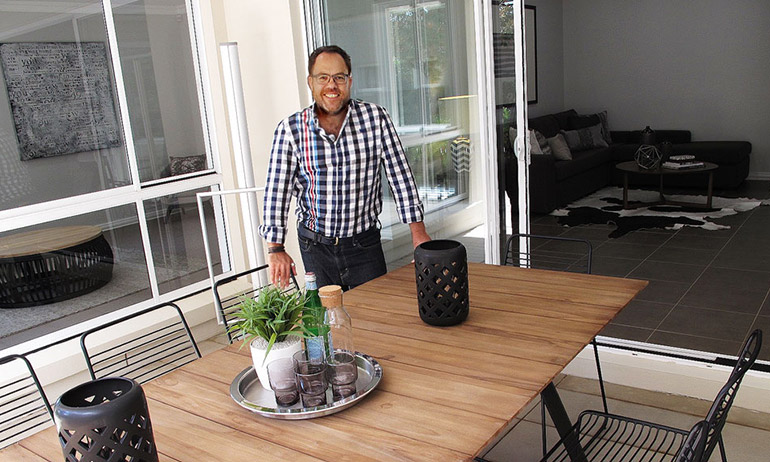 Video | Display Home Tour
Tour with James: the Memphis Design
The Memphis
I went up to the Sanctuary Estate in Fletcher to visit the Memphis: a single storey design for Eden Brae. We have given this home a revamp with some great new styling.
Transcript
This single storey home has a great open plan, and the good thing about great design is that it dates really well allowing you to revamp and change it as your family needs change. This home it looks crisp and brand new but very relaxed and inviting at the same time.
Of course, the heart of every family home is the kitchen, and this design allows you to have many options when it comes to entertaining. Right next off the kitchen you have a great seating area, the dining area, and the alfresco area making it perfect for dinner parties.
In addition to a fantastic open plan living area, this single storey home has four bedrooms. Three are located off the hallway to the rear, while the large master bedroom with an en-suite is located at the front, offering great options for family living. The master bedroom in the Memphis feels like a hotel suite, making it perfect for the family home.
So to come and check out this fantastic single level design, as well as its great styling, come and see the Memphis up in Fletcher.
And don't forget there are four more display centres up here in the Hunter Region.