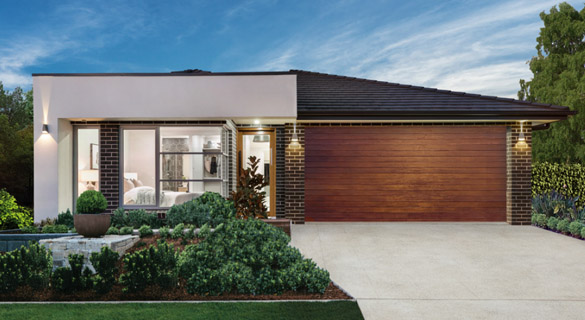 8 Questions to ask your prospective house builder
Choosing which builder to construct your dream home is a big decision to make. To help you pick the best company for the job, here are eight questions to ask.
1. How long is the contract price valid for?
Make sure that it comfortably fits with your time-frame for moving or you may find you need to source expensive or inconvenient interim accommodation. Check what the increase in price will be after that guaranteed period has expired. Eden Brae is currently offering a 12-month price lock with an optional additional 6 months at a capped fee.
2. Are both the contract price and site costs fixed?
Your budget isn't limitless, so if the builder can't give you a fixed price then you could be in for a very expensive surprise when unforeseen site conditions occur. Eden Brae offers fixed price contracts to all house and land and Essentials packages.
3. Does the builder have an accredited quality system in place?
This means the builder has been officially assessed as adhering to quality standards. Ask to see evidence of any accreditation claims to put your mind at rest. Eden Brae has the highest level of recognised quality accreditations in Australia.
4. Who performs their quality inspections?
Eden Brae, for example, engages fully independent Tyrrell's Property Inspections because we believe every customer should be confident their inspection is conducted by a completely impartial third party. What about the builder you're talking to?
5. When will building commence and will it be completed within the time frame?
Builders who take on too busy a schedule run the risk of incurring quality issues and blown out time frames. Avoid finding yourself in a potentially stressful situation by checking if your prospective builder limits new home build numbers in a given period.
6. How often will you be updated on progress?
Does your builder offer easily accessible 24/7 updates on how your build is going? Camera surveillance, like Buildwatch offered by Eden Brae, it not only offers an easy way to feel involved in the process, but radically reduces site theft and vandalism.
7. What happens if the builder doesn't finish on time?
If you'll receive nothing more than an apology, then that's a red flag. You need to know what level of compensation you will be offered as a result of their delay. Eden Brae offers a rental guarantee of up to $500 per week.
8. How solid are the builder's business foundations?
Take time to ask how long they've been in business and research online reviews. You can also check a builder's history by their name or builder's licence number by visiting the Service NSW website at www.service.nsw.gov.au.