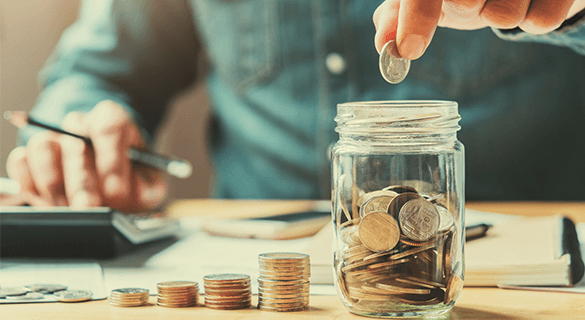 4 Ways to Save Money When Building Your Home
4 tips to save money to help you build your new home

Whether you're going on holiday, fixing up a car or building a house, it makes sense to find ways to stretch your hard-earned dollars further. Here are some great ways to save on your build so that you can spend more when putting the 'dream' in your dream home.
House and Land packages
Of all the money-savers, this is the big one. A house and land package provided by a single developer and builder saves you from paying for – and project managing! – a small army of architects, surveyors and lawyers. With a pre-matched design ideally suited to your block and two contracts working in perfect harmony, a house and land package with Eden Brae can save you tens of thousands of dollars and make your home build stress-free.
Let there be (natural) light
There are several tricks to saving money on your energy bill long-term. For example, a north-orientated home provides natural sunlight during the winter and maximises shade in the summer. Carefully considered home orientation not only can save you considerable money on air-conditioning but can adds greater value and more appeal to your home if you ever look to sell.
Another good trick is opting for energy-efficient appliances with lifetime warranties. They'll ensure lower utility bills and save on replacement appliance costs later. The good news is that appliances can be included in a house and land package with Eden Brae (we did say it was the big saver!)
Shop, shop and shop around the clock
If you want the best deal on your mortgage, it's essential to see what all the major lenders have to offer. Make sure you check with at least three mortgage brokers or direct lenders (learn the difference between the two here) to find the most transparent and most appropriate home loan for your individual circumstances. It makes perfect sense to not pay any more than you have to by taking time to check out the options.
The future in your floorboards
As builders have become more focused on sustainability and being environmentally friendly, flooring innovation that protects the natural Australian landscape has come on in leaps and bounds. Laminate and vinyl wood substitutes are cheaper than regular wood; they're low maintenance and still add the 'warmth and texture' of timber. What's more, they look fabulous!
By saving dollars in these critical areas, you're able to put those funds towards the additions and finishes that matter most to you and your family. How good is that? If you've got more questions about how you can make substantial savings by building with Eden Brae, then feel free to give us a ring at 1300 645 860.