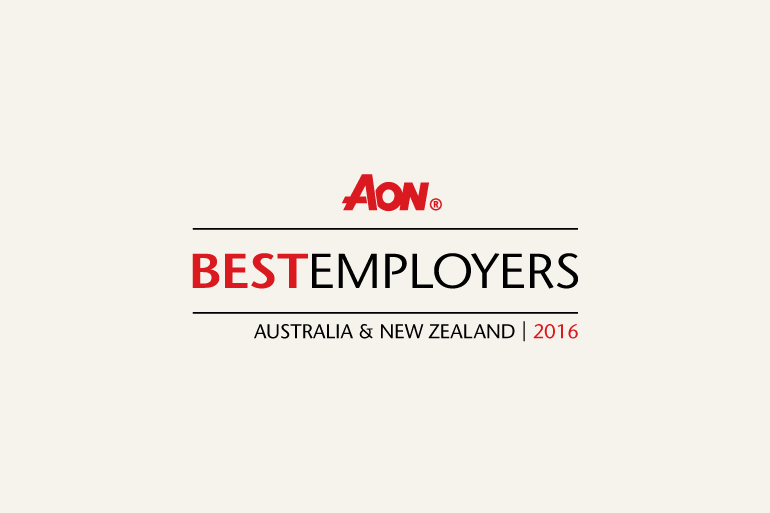 Posted on 6th September 2016
Our second AON Best Employers Award!
Staff at Eden Brae Homes are celebrating again. Our latest triumph – for the second year in a row – is the much coveted AON Best Employers Award.
This is an enormously exciting achievement for us and we are thrilled to have been recognised once again. Not only because it sees us take our place in a very elite group of Australian employers, but because it speaks volumes about Eden Brae and the strong values we believe in: trust, integrity, fairness and mutual respect; values that see us recognised as leaders in the building industry.
For more than 17 years, international consulting company AON Hewitt has been giving organisations the opportunity to demonstrate their commitment to employees through the Best Employers award. Entrants are judged by independent industry experts from a number of different fields, and each year 14 accreditations are awarded from the more than 140 companies taking part across Australia and New Zealand. We're delighted to be sharing our accreditation with such respected brands as Coca Cola, DHL, SEEK, Renault and Blackmores, to name but a few.
AON looks closely at each company for attributes such as being performance driven, upholding staff diversity, showing flexibility in working arrangements, and demonstrating excellence in communication and accessibility, which it sees as key drivers for top employers.
Here at Eden Brae, we commit a huge amount of time and effort into developing our staff and it's wonderful to see that commitment constantly being paid forward in the dedication our employees show to our customers. For the last two years, we've invited AON to conduct an annual Employee Engagement survey so we can be sure to sustain that very real sense of engagement everyone at Eden Brae enjoys with our customers and with each other.
Eden Brae rewards our efforts by initiatives such as the recently launched and very popular Pathways Skills Development Program. Mick Gee, our Homes Operation Manager, is really pleased with the success of the program. "Pathways supports and encourages every staff member to pursue their career aspirations, no matter what part of the business they're in. We offer courses across different disciplines to help employees with their professional development. And we're delighted that, since introducing Pathways, attendance at training sessions has increased by 400%".
"Best Employers empower employees to help drive better financial performance, higher levels of customer satisfaction, increased operational efficiency and positive talent outcomes" Source: Aon Best Employers 2016 research.