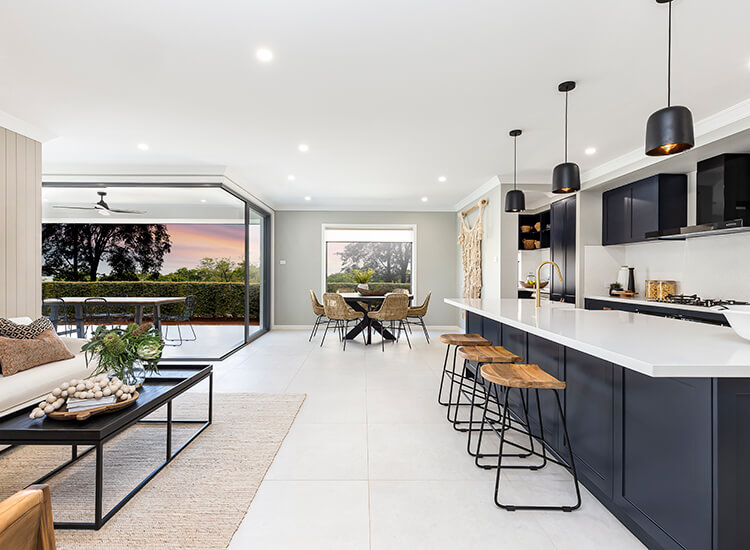 Top 10 Maintenance Tips for your new home
One of the great things about choosing a reputable company like Eden Brae to build your new home is that you won't have to worry about immediate major maintenance issues. But don't forget to look after the small things to keep your house always looking like a show home.
1. Paintwork. It's amazing how much grime can build up on painted surfaces without you even noticing. An annual wash with a soft cloth and some soapy water will give your home an instant facelift and extend the life of paintwork.
2. Gardening. Our beautiful climate means plants really thrive – and so do weeds! Even half an hour a week spent weeding or trimming can keep your garden looking great and a real pleasure to see.
3. Roof. Are your gutters clear of leaves? Are your air-conditioning units or solar panels prone to debris build up? Rain will naturally wash away quite a bit of dirt, but make sure you check regularly to see that drainpipes are clear and soffits remain free of mould.
4. Door furniture. Keep powder-coated hardware looking shiny bright by giving it a simple wash with a soft brush and a drop of detergent in warm water. There's also a whole host of special cleaning products available to keep your door handles and decorative metal work looking at their best.
5. Windows. Regular cleaning helps cut down on the build up of airborne dirt, particularly if you live near an industrial area. If you live in a coastal zone, make sure to wash away salt residue to keep window panes sparkling.
6. Locks and hinges. A drop or two of oil once a year will ensure that doors, latches and garage cables remain in good working order; easy to open and close and whisper-quiet.
7. Air conditioning. If your outside air conditioning units are at ground level, make sure you maintain adequate ventilation by keeping them clear of clutter and at a good distance from plants and shrubs.
8. Range hoods. Check and regularly clean or replace your range hood filter to prevent grease build up and keep the unit's fan working at peak efficiency.
9. Shower screens. Never use an abrasive cleaner to avoid scratching the surface of the glass. Use a squeegee to remove excess moisture after each shower and prevent the build up of soap scum.
10. Inspection. Regularly walk around your property and look at it with a critical eye to pick up any potential problems. You can prevent small issues becoming big ones – and potentially save yourself a lot of money – by making it a policy to 'take a tour of your estate' at least once a year.