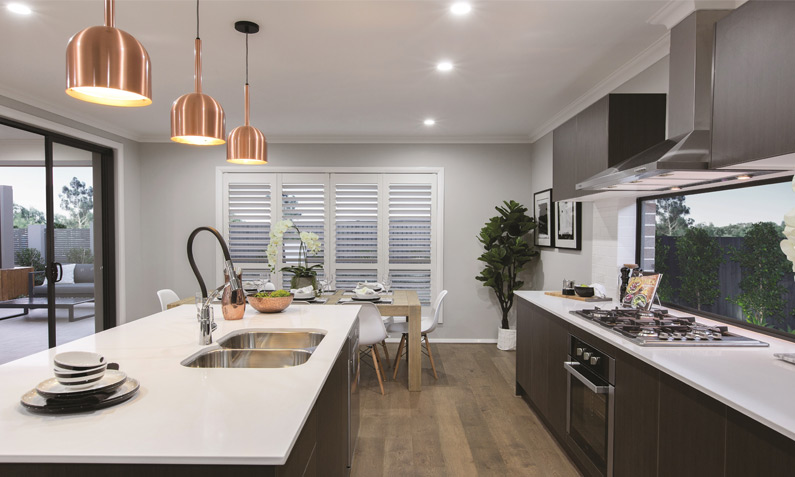 Posted on 24th October 2016
Stylish features for the heart of your home
There are so many benefits when you install an open plan kitchen. It becomes the true heart of the home, bringing friends and family together in laughter as food is prepared or to simply sit and share stories about the day. And, because the open plan design flows effortlessly from one living space to another, your kitchen offers a wonderful opportunity to carry through your personal sense of style.
One surefire way to make a lasting impression is to install a splashback that makes a statement. Gone are the days when these were a purely functional way of dealing with heat and spills. Now, splashbacks are finally getting the interior design recognition they deserve and can make a real impact. Every style is heat resistant and very easy to clean, but be prepared – there are so many choices!
For many homes, a window splashback is the ideal option. Giving wonderful natural light and the opportunity to frame an interesting garden feature or a section of impressive landscaping, this style is a fantastic way to bring the outdoors in.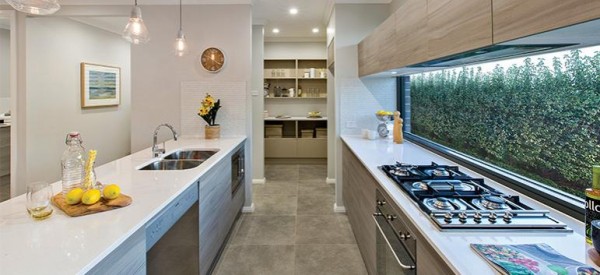 For many homes a window splashback is the ideal option
Always popular is beautiful, durable glass in almost any colour you can imagine. Or why not choose a smoked mirror style to give the illusion of more space? Alternatively, if you're keen to create an edgier, more commercial feel for your kitchen, you'll find it hard to go past a stainless steel version.
Making a comeback this year are splashbacks using striking hexagonal or mosaic tiles. Equally impressive is the laying of rectangular tiles in a herringbone pattern, giving a sophisticated elegance that looks good in any style of home.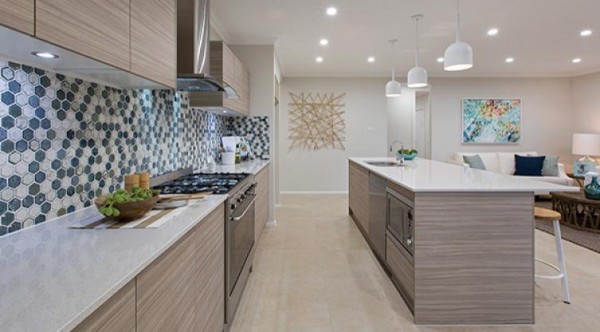 Mosaic tiles have made a comeback this year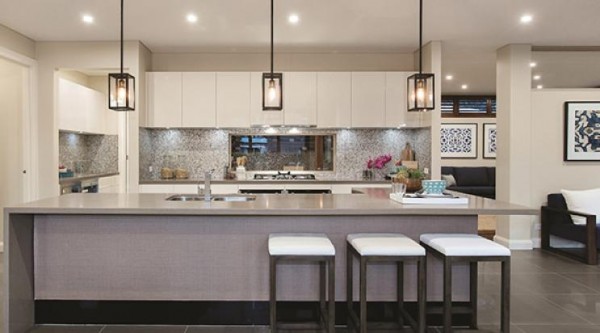 Of course, the island bench found in many an open plan kitchen gives you another golden opportunity to show off your design flair – this time, by your choice of lighting. There's nothing quite like two or three well chosen pendants casting soft pools of illumination to make kitchen visitors want to pull up a stool and linger for a chat. Hang themin a waterfall style or choose to hang them level – they'll always look impressive.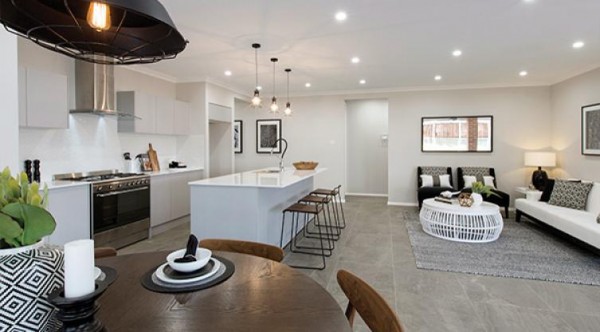 Pendant lighting over the island gives you another opportunity to show off your design flair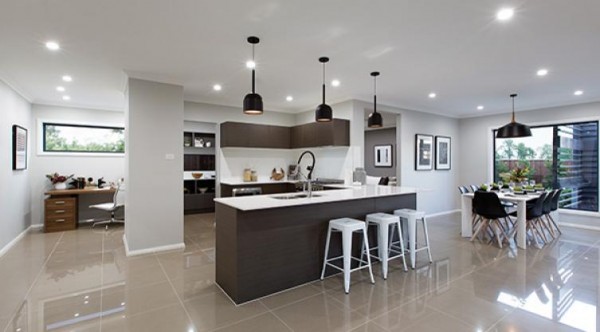 Black accessories have been busy grabbing our attention of late. They can act as a real focal point of the room, giving contemporary style a new spin.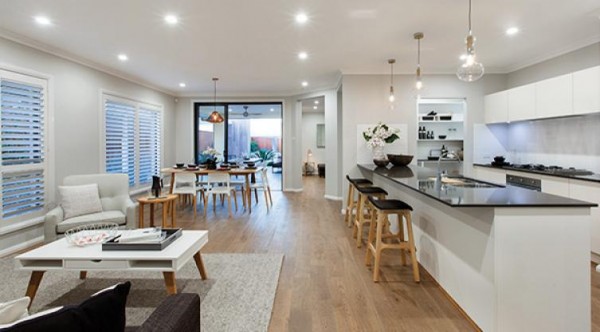 And for those who love the look of rose gold, brass or copper, the precious metal trend is showing no signs of slowing down. These sumptuous finishes look particularly good as bands around a shade or in the form of an opulent-looking mesh. What's more, it's easy to pick up the metallic theme in other aspects of your kitchen. Think handles, tapware and accessories such as clocks, pans and utensils to bring it all together. Metals are so versatile and work well with any style of kitchen, bringing genuine warmth to the entire space – not to mention a touch of pure luxury.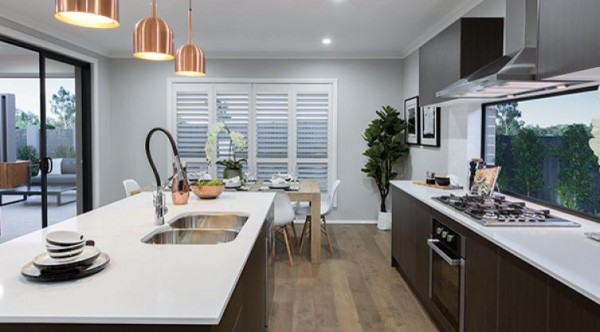 Accessories such as tapware, clocks, and utensils can bring it all together