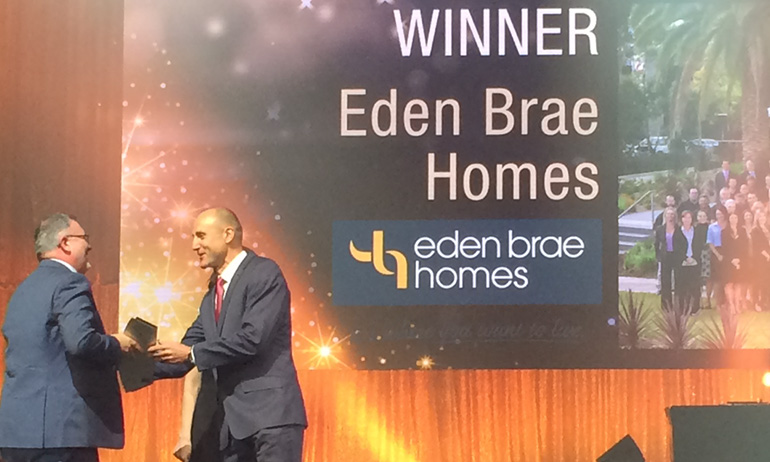 Posted on 27th October 2017
On Saturday evening, October 15th, in a glittering ceremony held at Sydney's The Star, Eden Brae Homes was delighted to be announced as the winner of the prestigious 2016 HIA NSW Professional Major Builder Award.
The award is recognition from the industry for our commitment to excellence in housing innovation, customer service, workmanship and services to the NSW residential building industry. To win is a real honour and we are so proud of our entire team.
Judges praised Eden Brae's holistic approach to our business and the high importance we place on our clients, contractors and employees, saying, "Consumers receive consistent, professional service from all Eden Brae Homes staff."
The judges also acknowledged our continued emphasis on listening to our customers, noting that "Eden Brae encourages feedback from consumers at all times to support continual improvement." The panel also applauded the tools we use to drive consistency across our service and the development programs we have in place to help our staff focus on their strengths and develop new skills.
Receiving this award is doubly exciting because not only is it our tenth win in as many years, it means Eden Brae will be the front runners at the prestigious HIA National Awards next year.