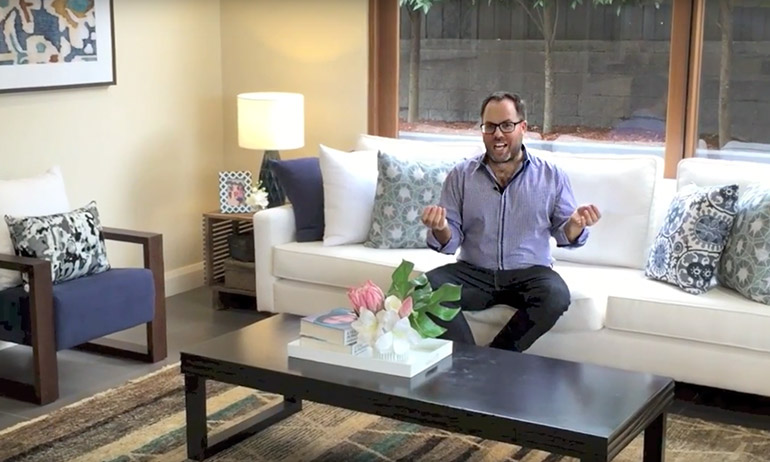 Posted on 11th January 2017
With so many homes on display, you could ask yourself where do I start? Listen to Interior design guru James Treble give some advice on how to get the most from visiting a display home.
Transcript
There are a few key reasons to why you should visit a display home. The first is that for you to know what it feels like to buy a new home, it's far easier walking inside it and feel the experience first hand. But there are more reasons than that. We don't buy houses, we buy Homes. It's about lifestyle. So the display homes are presented in a way that you can understand and better appreciate the house that's going to suit your family's needs.
Also, display homes are built using the latest in brick colours, roof colours, textures and finishes. Visiting a display home will give you ideas towards making your home unique and suited to your personality. What about finishes such as stone-cladding, feature timber, timber front windows, or maybe a bit of render…
On the inside, there are also many ideas to help with your new home. The living areas, the outdoors, floor plan solutions, the kitchen layouts… And when you've finished with your home you can even get ideas for your home styling.
You've heard the saying that kitchens are the heart of the home. In display homes you get to see the latest floor plans, the latest in colours and trends for doors and benchtops. Also sink designs, tapware, appliances… even ideas for your lighting.
And there are so many decisions to make when it comes to your staircase… but of course, visiting display homes will help you choose what solution is best for you. And bathrooms… where do we start? Display homes are the best place where to find the latest solutions to look at, helping you with decisions about tiling, showers, baths, basins, tapware…
My final reason for visiting a display home is that they are presented in the most beautiful way, with the latest colours and trends. So, even if you are not looking to buy a home, you can get ideas to use in your existing house. But be warned: with the latest designs on show and the most amazing presentation, you might just fall in love with one and decide to buy it.