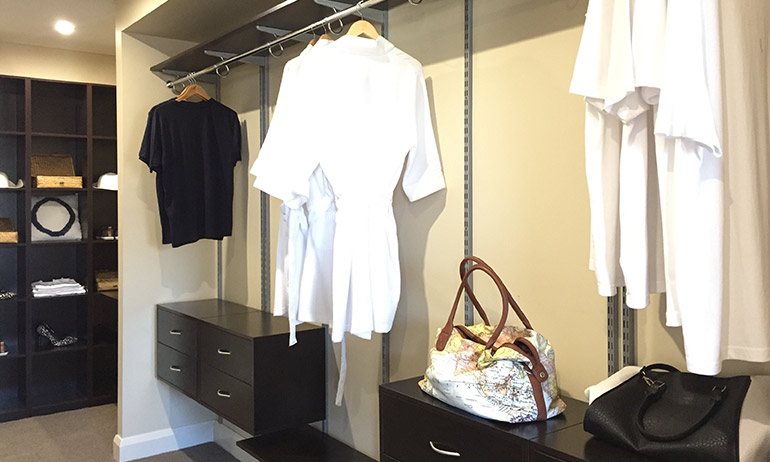 Design Tips with James Treble: Wardrobes
Design Tips: Wardrobes
Need some advice on creating the right storage options for wardrobes in your new home? James Treble interior designer and celebrity stylist talks you through the importance of selecting the right wardrobe fit outs offering some great advice and tips for you to consider when building your new home.
Transcript
The standard fit-out for your robe is a wire shelf and a hanging rail, depending of course upon the inclusions you have in your contract. But well-organised wardrobes are an essential detail in a well-built home. The options are many and if you are not sure, I advise you to visit an Eden Brae display home. There you can find the latest and most functional solutions for your brand new home.
Remember your walking robe, your linen cabinets and the built-in robes are all about creating storage options.
The walk-in robe in your master bedroom is a room you should consider spending some money on. Ideally, you want a mixture of shelving and storage options allowing you to have "tall hanging" space, some shorter hanging, some open shelves, and of course the draws for those bits and pieces.
Finally, we come to the Waldorf. This is the largest home by Eden Brae Homes and, of course, it has the largest walking robe. It has a strong mixture on display of storage for your handbags, your shoes, lots of drawers and lots of hanging space…
When you build your new home make sure you keep some money in your budget so you can really get the best fit-out you want to suit your purposes.
Remember: "Storage Is Everything".
I hope that I have given you some ideas and insights so that you can get your wardrobe perfect for your brand new Eden Brae Home.