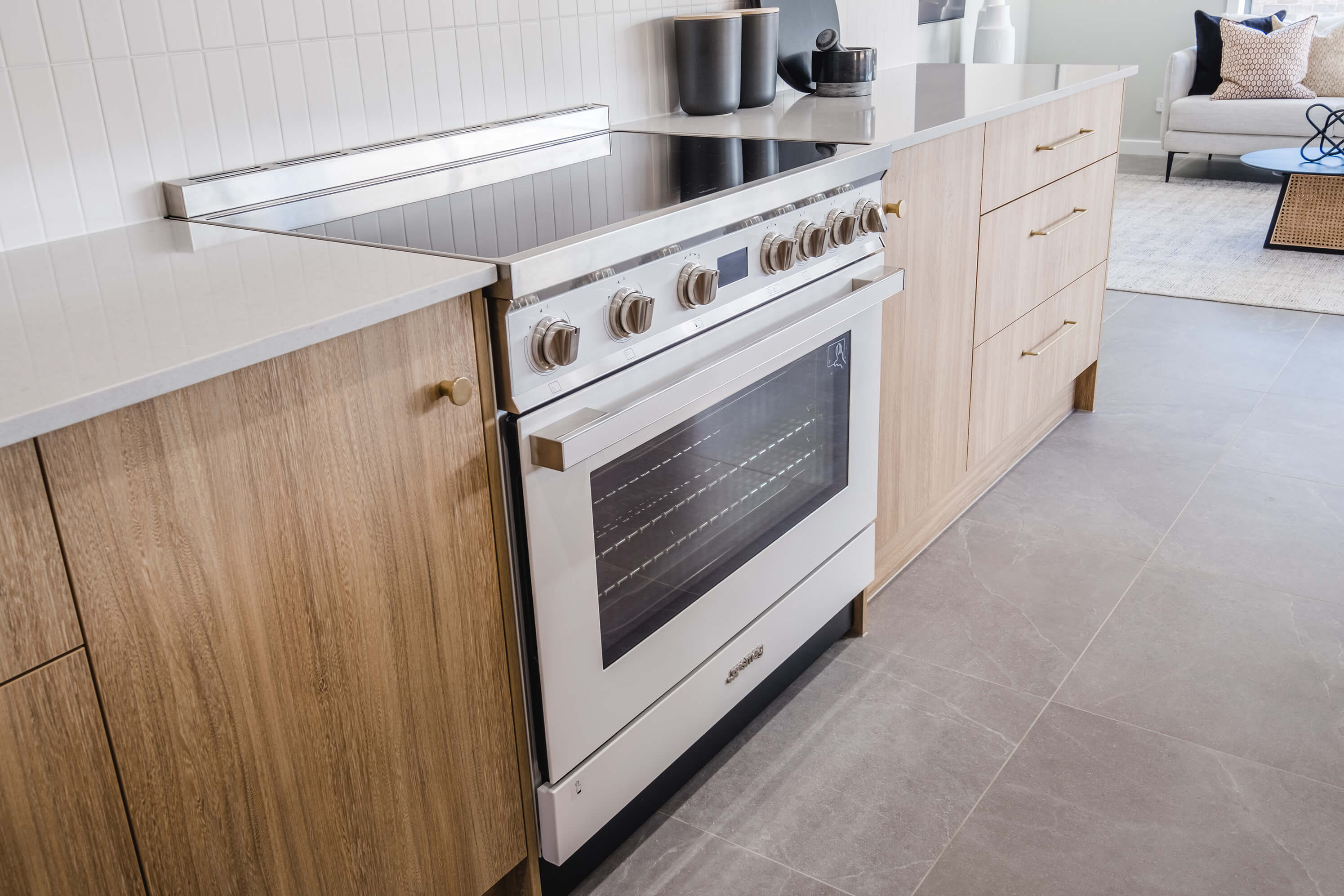 Home Option Gallery – Stainless Steel: Synonymous With Style
Kitchen fads may come and go but the appeal of stainless steel appliances is timeless – especially when they carry the name of a well-known European brand. No matter what the style of your new kitchen, stainless steel has a quality look that's versatile enough to sit perfectly with a whole range of colours, textures, functions and designs.
There's something about European appliance makers such as Smeg and Omega that makes them stand out in an increasingly crowded marketplace: they've got style down to a fine art. Sleek, streamlined and visually appealing no matter what their function, European appliances add instant glamour and real value to a kitchen. It's why more and more new homeowners are opting to splash out that little bit more to achieve the level of luxury they want.
However, European appliances go far beyond simply looking stunning. They also hold a well-deserved reputation for innovation, quality construction and outstanding after sales service – three very good reasons behind their enduring popularity. From dishwashers to range hoods, fridges to freezers, their durability and superior features, including consistent improvements in energy efficiency, continue to impress.
In terms of the style statement you're after, it really is hard to go wrong with a stainless steel appliance. If your home is ultra-modern, a metallic finish lends itself well to giving that slightly futuristic look that takes your kitchen from ordinary to edgy. The sleek silver appeal of a stainless steel fridge/freezer or dishwasher chimes in perfectly with other metals in the kitchen such as tapware, handles and utensils.
Paradoxically, if you prefer a timber look, it's the very difference between the two materials that makes them such natural companions in the kitchen. Whilst combining wood cabinetry with stark white appliances tends to jar, the use of silver sits well with the natural grain of timber, finding hidden highlights within muted tones to successfully bring the whole look of the kitchen together.
Some people are reluctant to install stainless steel appliances because they can tend to show finger marks quite easily. However, these days more and more appliances are fingerprint-resistant. And even without this particular feature, the range of easy-wipe cleaning cloths now available make dealing with the occasional smudge a breeze.
The Home Option Gallery features a wide range of quality stainless steel Smeg and Omega appliances for you to select from for your new Eden Brae Home.
For more information about our Home Option Gallery and to take a tour click here.