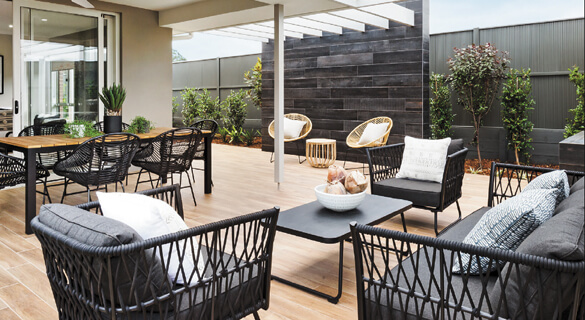 Posted on 11th December 2019
How to choose a rainwater tank
WHETHER you're building a new home, undertaking renovations or installing a pool or spa that holds over 40,000 litres in NSW, you'll need to get a BASIX (building and sustainability index) certificate.
This requirement is designed to make all new residential dwellings in NSW energy and water efficient, delivering long-term cost savings for the homeowner and a reduced carbon footprint for the environment.
When designing your home, you'll need to include a rainwater tank in your development application to meet BASIX requirements.
The benefits of a rainwater tank
A rainwater tank provides many benefits including:
• Free water that can be used untreated for general cleaning, washing clothes, watering gardens and topping up pools.
• No water restrictions on its use.
• Increasing the value of the property.
Rainwater tanks also help the local environment by relieving the pressure on municipal supplies and on stormwater systems after heavy rainfall.
Which rainwater tank is right for you?
Rainwater tanks come in all shapes and sizes. They can be large, round standalone tanks that can be installed anywhere on a property, or, more typically in the suburbs, modular tanks installed against the house to save space. They can also be slimline, custom-made and available in a range of colours and materials – such as polyethylene, fiberglass and steel – to blend with the look and feel of the property.
Most work by harvesting rainfall off a hard surface, such as a house or shed roof. However, they can also be below ground, collecting water off concrete paths.
Selecting the right size
It's a good idea to get advice from a tank consultant. They'll be able to advise you based on:
• How much annual rainfall your area usually gets.
• The surface size of the collection area.
• How big a space you have to accommodate the tank.
• What you're intending to use the rainwater for.
Eden Brae Homes have years of experience meeting BASIX requirements. Call us on 1300 645 860 and we'll be happy to assist.