OUR BUILD PROCESS
WE'LL STEP YOU THROUGH EVERYTHING
Our professional team will be there with you every step of the way and make the process easy and transparent. We have outlined the build process step-by-step for you below so you have a clear understanding of what to expect throughout your build journey.
STAGE 1
Selecting your home design
After visiting one of our display centres, you will be invited to sit down with an Eden Brae Sales Consultant to discuss how we can help you further.
During your initial consultation, you will be able to look at our vast range of home designs and find the perfect home that aligns with your needs, block size and budget.
Once you've selected your new home design, we'll ask you to pay a preliminary non-refundable fee so we can undertake a site inspection, conduct a land survey, and complete soil tests which will allow us to present you with a Fixed Price tender at your local Eden Brae Head Office (Norwest or Beresfield).
After you've accepted your tender, we'll create your working drawings and contract ready for you to sign!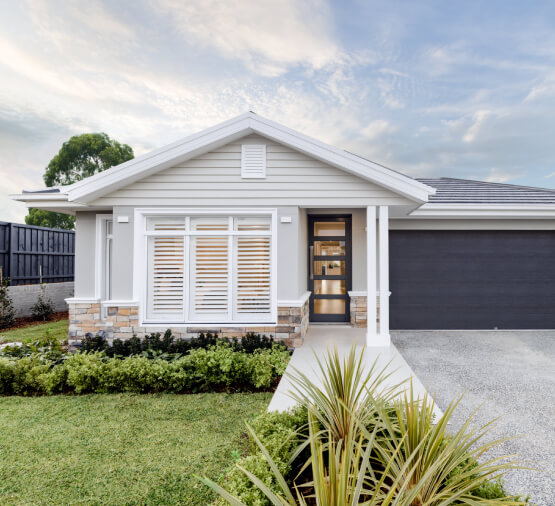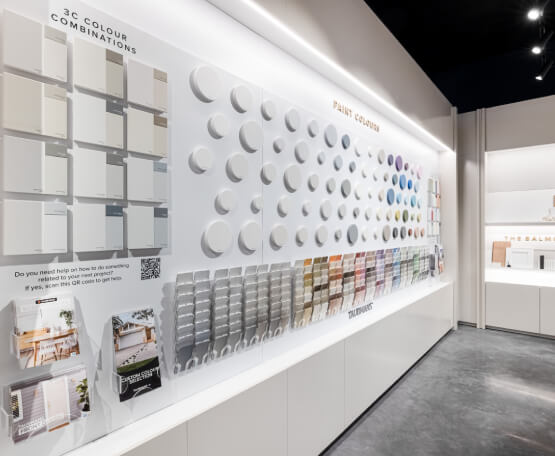 STAGE 2
STUDIO EDEN AND APPROVALS
Once your deposit has been paid and the contract is signed, our team can begin working on your file, ensuring that all of your documentation and paperwork required to get your home ready to build is underway. This process can have variables such as if you need to submit to council, what the BASIX requirements are on your home, and developer approvals.
While our team works on that for you, you are invited to attend Studio Eden for your colour consultation. You'll be assigned your very own Studio Eden Designer who will help you and will work with you on your personal style to create a space you'll love to come home to every day.
Studio Eden is the ultimate haven for interior design, with a collection of well-known and trusted brands.
STAGE 3
CONSTRUCTION COMMENCES
Once all the necessary approvals are in place and we have received an Authority to Commence, our Construction team will begin the process to build your home. All the materials for your home will be ordered, trades booked in, and your site will be prepared to begin.
This is where you'll really see it all come together, from excavation to pouring of the slab then onto frame and roof. Your Eden Brae Construction Supervisor will keep you updated on the progress of your home build and invite you to visit your site and see your home and answer any questions you have along the way. You'll also have your first independent building inspection as provided by Tyrell's Building Advisory as part of our BuildSure guarantee.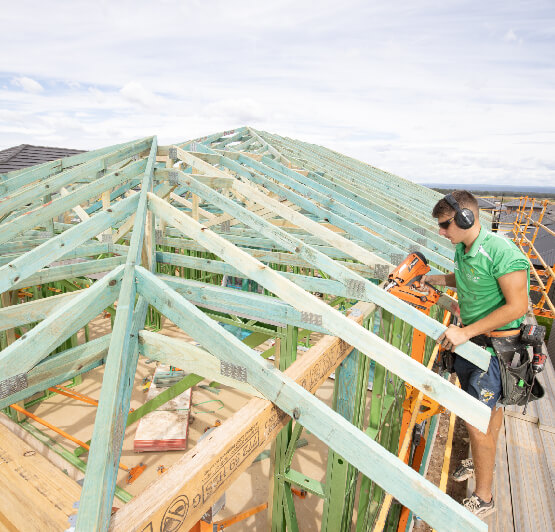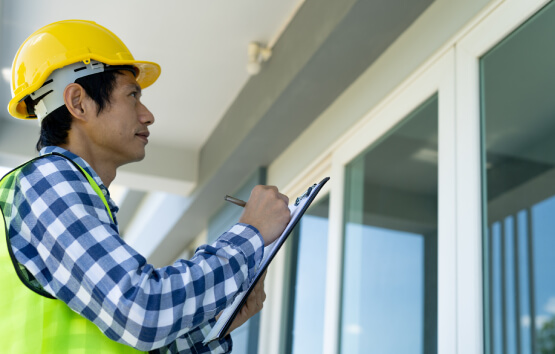 STAGE 4
PRACTICAL COMPLETION
Your home is starting to take shape and you can now see your façade and how it looks on your new street. Now it's time to finalise the inside of your new home. Your Eden Brae Construction Supervisor will begin the final process of painting, tiling, electrical and fit-off.
You'll also have another chance to walk through the home and Tyrell's will provide another independent Building Inspection before it's time to plan the most exciting part, getting the keys!
STAGE 5
HANDOVER
Once we've put all the finishing touches on your new home, we organise Tyrells Building Advisory to do a final inspection of your new home once for quality assurance and then it's time to get the keys to your new home! Your Eden Brae Construction Supervisor will meet with you on-site and walk you through the home and now all you have to do is start planning when you'll be moving in!
For a complete breakdown of each step of the building process, download our Procedure of Purchase today!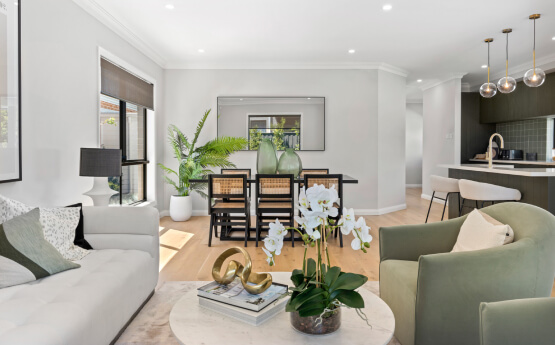 Ready to start your build?
Leave your details below and one of our experienced team will be in touch to discuss your plans.