Location
Lot 3939, Sierra Way, Waterford LivingChisholm, 2322
DEPOSIT
Only $50K depositBalance on completion
The Fairmont offers everything you're looking for in your next home. This single storey home features 4 bedrooms with open plan living with the option to add an alfresco for indoor outdoor living and the bonus of a rumpus room that can be used for a media room, kids playroom and more.
Lot Size

488.2 m²

Length

21.50 m

Width

12.84 m
Lot Size

488.2 m²

Width

12.84 m

Length

21.50 m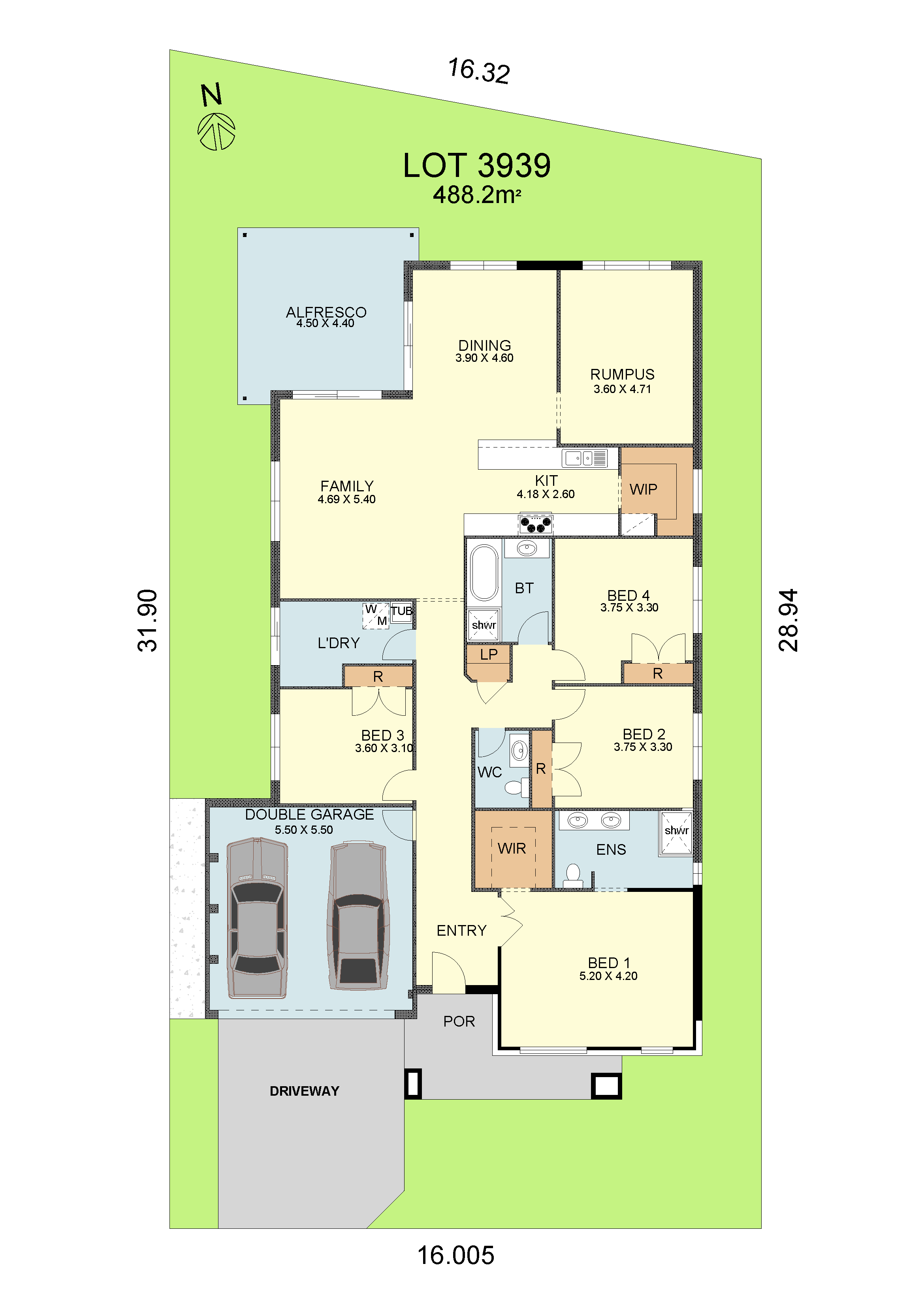 Estate
Waterford Living, Chisholm
Set in the heart of the magnificent Hunter Region, Waterford at Chisholm is just moments from the history of Morpeth, the services and facilities of Maitland and the wonderful convenience of nearby Thornton. The Hunter Valley vineyards are only a 36km drive and the conveniences and attractions of Newcastle living are just a 29km drive.

Surrounded by 74 hectares of green space, waterways, and wetlands, beautifully designed and built homes create an ambience of casual elegance, while modern shopping and transport links, exceptional sports facilities, and a host of quality schools – including Waterford's own St Bede's College, St Aloysius Primary, and a childcare centre – are all close at hand.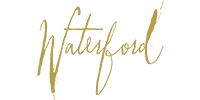 More packages in Waterford Living, Chisholm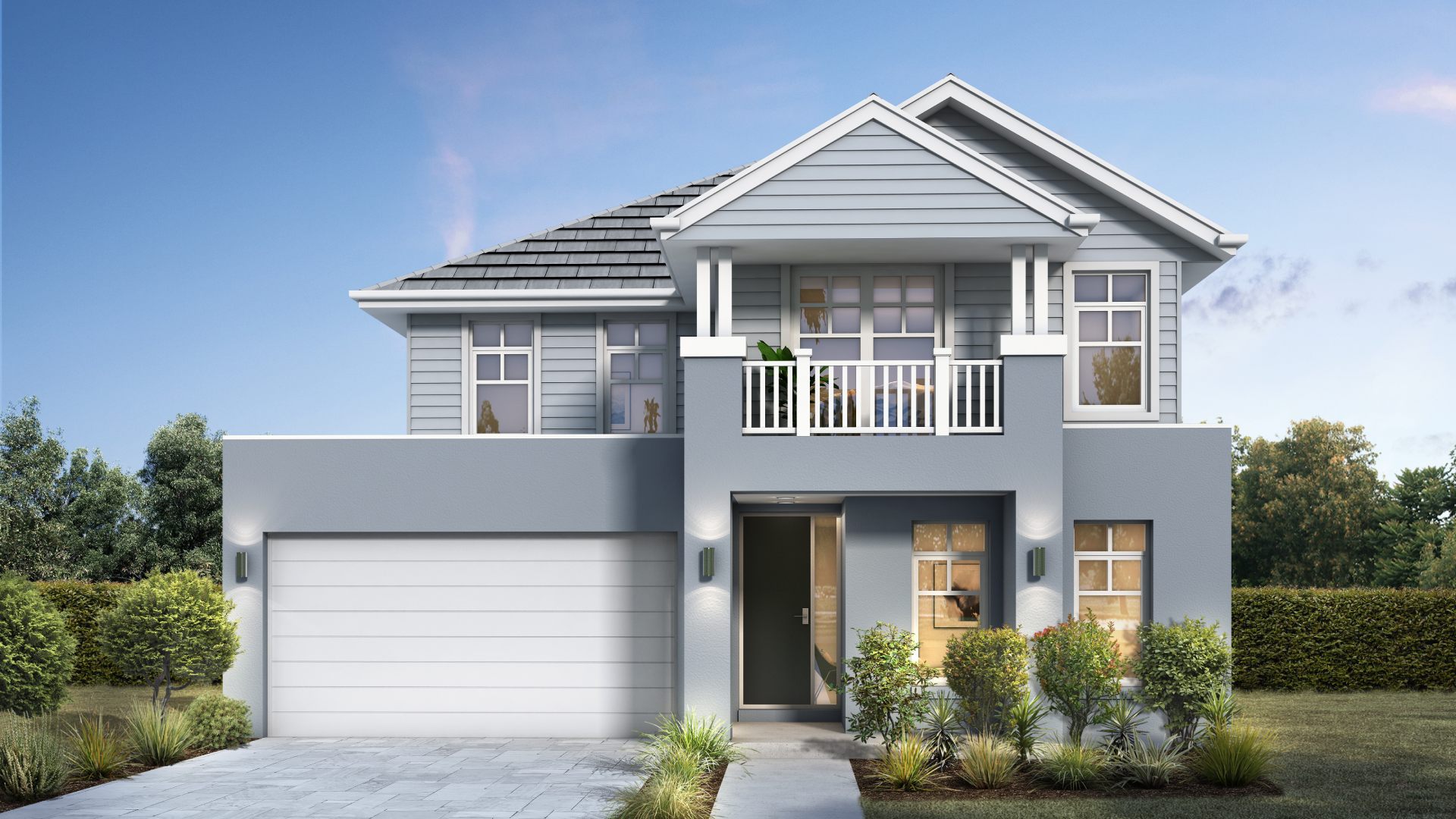 ONLY $50K DEPOSIT
East Port Facade
Lot 3930, Sierra Way, Waterford Living
Chisholm, 2322
Lot size: 470.3 m²
Fixed Price Package
$1,029,900
*package prices are based on standard home, standard facade and builders preferred siting. Depicted facade may incur an additional charge. Pricing may vary due to actual land availability. House and Land Packages are subject to developers design review panel, council final approval and Eden Brae Homes Procedure of Purchase. All prices are GST inclusive. Eden Brae Homes reserves the right to change prices without notice. Start date is subject to client, developer and council meeting time frames including but not limited to, land registration, amount of client variations, developer/council approval, acceptance of tender and contract within 7 days respectively. Prices are subject to developer, council and statutory requirements, location and condition of services. Package provided is based on Eden Brae Homes preliminary/preferred siting and preliminary developer land information currently available. Variations to land size, location of services - including but not limited to sewer/stormwater locations, drainage grates, Telstra pits, trees, butterfly drains, driveway crossover, pram ramps, electrical/other easements or Section 88B instrument, may necessitate floor plan or siting amendments. Please speak to your Eden Brae Homes consultant or refer to individual marketing material. Builders Licence Number 120300C. Effective October 2023